Tom Cruise Believes Acting Is As Tough As Being A Soldier In Afghanistan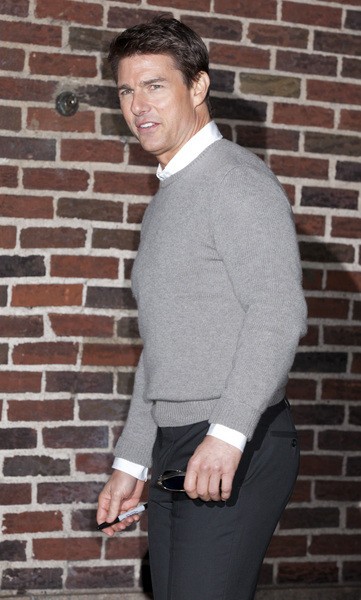 Tom Cruise believes acting can be as difficult as fighting the war in Afghanistan.

Documents obtained from a deposition in his $50 million libel suit against In Touch and Life & Style magazines reveal that Cruise thinks location shoots are as grueling as going to war.

According to TMZ.com, Cruise said working in the Middle East was particularly difficult, and he felt like a soldier. "That's what it feels like. And certainly on this last movie, it was brutal. It was brutal," he explained.

He added, "There is difficult physical stamina and preparation. Sometimes I've spent months, a year, and sometimes two years preparing for a single film."

Then he compared himself to an Olympian. "A sprinter for the Olympics, they only have to run two races a day. When I'm shooting, I could potentially have to run 30, 40 races a day, day after day," he said.
Cruise filed a lawsuit against the tabloids for claiming he's a bad dad to daughter Suri.
At one point, In Touch magazine published the headline "Abandoned by Daddy," to which Cruise commented: "As my numerous emails with Suri's mother during this time period demonstrate, I was a constant presence in Suri's life."