Tom Cruise And Jimmy Fallon Throw Footballs And Smash Glass In 'Face Breakers'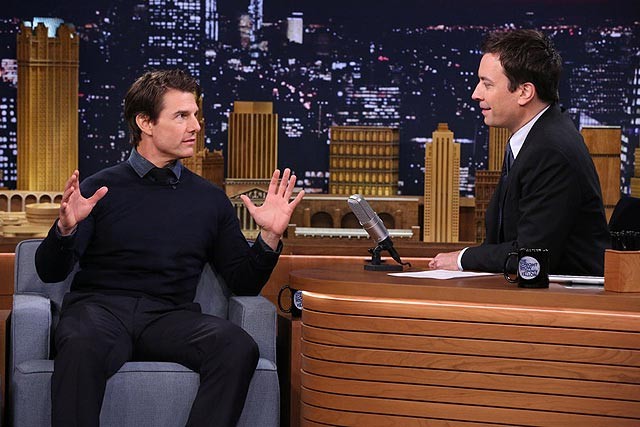 What could be more fun than throwing footballs at glass panels with your face on them? Watching Tom Cruise and Jimmy Fallon do it on the The Tonight Show, of course.
The 51-year-old actor was on the show to promote new film "Edge of Tomorrow," which has been getting rave reviews, Wednesday night, and he joined the host for the new game, called "Face Breakers."

The game consisted of host and guest throwing footballs at a wall of glass panes with their faces on them and the goal was simple: the first to knock out all of their opponent's faces wins.

Cruise started the game by throwing a bullet through one of Fallon's panes, taking out the frame that held the glass in place.

"That was just lucky," Cruise said. "That broke the frame! What are you, the Hulk?" Fallon answered back before taking his shot, which didn't go so well.

"Did you just hit yourself?" Cruise asked before missing his second shot.

Fallon hit again on his second shot, only like his first time he hit himself again, after which he asked bandleader Questlove to play "Gangnam Style" for him.

See who won in the clip below...