Tom Cruise Admits Katie Holmes Left Him To Protect Daughter Suri From Scientology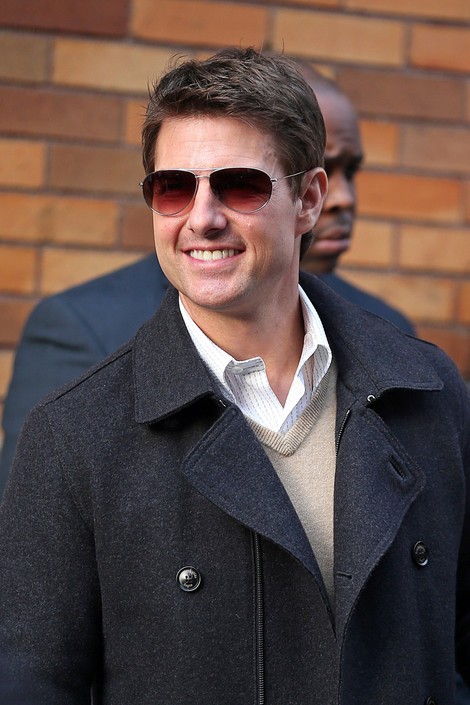 Tom Cruise has acknowledged that his passionate devotion to the controversial Scientology religion was one of the main reasons ex-wife Katie Holmes left him.

Cruise has recently brought a defamation suit against the editors of In Touch Weekly and Life & Style magazines for printing headlines that claimed he abandoned daughter Suri following his split from Holmes in 2012.

The "Oblivion" star filed a $50 million lawsuit against the publications last October (2012), and during a deposition held on September 9, the star was asked if his religion played a part in his divorce.

Cruise was asked by a defense attorney whether or not Holmes left him "in part to protect Suri from Scientology."

The actor sheepishly replied, "Did she say that? That was one of the assertions, yes."

According to the New York Post's Page Six gossip golumn, the "Top Gun" star asked to change his answer, saying "Katie has never told me that this was a reason for our divorce."

The actor also defended himself against allegations that he didn't see his daughter for over 100 days after his divorce.

"When a divorce occurs, things change... now you have to ask for permission and organise schedules to make things happen..." he said. "It's not an ideal situation... Things change. And certainly what doesn't change is the love that I have for my daughter, the fact that I didn't abandon her emotionally, physically or otherwise."

According to TMZ.com, Cruise estimates that he only saw his daughter 10 times between June 18 and November 22, 2012.

Cruise's libel case is set to begin next week in New York City.