Tom Brady's Ponytail Fail Leads Wave Of Celeb Hair Transformations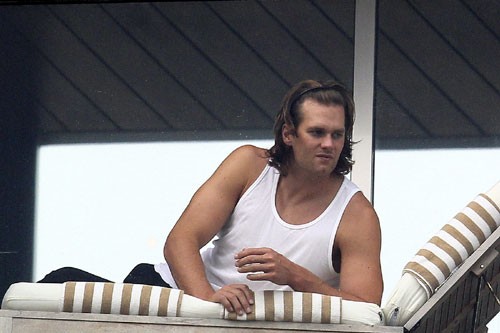 Tom Brady has been sporting a little ponytail while hanging out with his wife Gisele Bunchen in Brazil. What's worse than the look? His dancing moves at Carnival! You can see him "getting down" in the video below.
Who is also sporting new 'dos? Kate Winslet debuted her new blonde pixie cut on the cover of Vogue - we think it's rocking!
Pete Wentz, on the other hand, looks like he got into a fight with a curling iron. He may be trying out some independance now that he's a single man, but the "fro with sideburns" look is not working out for him.
Ginnifer Goodwin has gone super-short, in direct contrast with her look on Big Love. In fact, Ginnifer had to fight HBO for the right to lop it all off - and has learned to add "wig clauses" onto her contracts in the future!
Who do you think has the best new 'do?