Tom Brady Covering Bald Spot With Long Hair?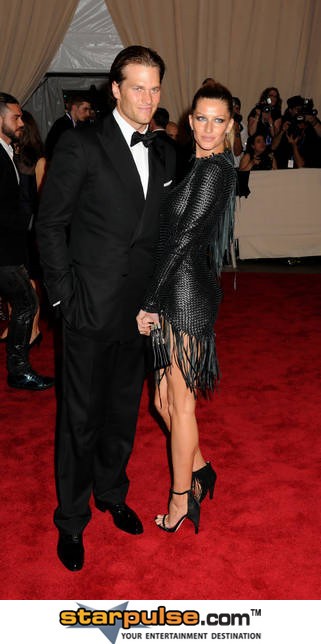 This time last year, Andre Agassi was shocking the world with revelations in his biography. One such revelation was that the long, rebellious hairstyle he had during his prime was a wig. Well, now there's another sports star that could be hiding something with a long 'do: Tom Brady.
The National Enquirer claims Brady's car was spotted outside Leonard Hair Transplant Associates in Rhode Island. The office wouldn't confirm nor deny having him as a client, citing privacy agreements. 
Earlier in the year, Brady joked that the long hair was Gisele Bundchen's doing. He told Massachusetts radio host Greg Hill in September: "You'll have to speak to my wife about that," when asked if he was going to cut his locks.
- More Gisele Bundchen Pictures: