Tom Arnold Is A First-Time Dad At 54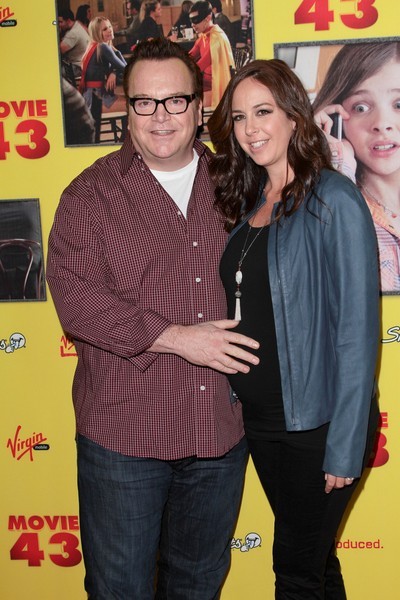 Tom Arnold has welcomed his first child at the age of 54. The actor's wife, Ashley Groussman, gave birth to the couple's son, Jax Copeland Arnold on Saturday night.

Arnold confirmed the news to People Magazine, saying, "We are still in a bit of shock. It has been a long journey and the healthy birth of our son is a miracle."

Arnold shared the news that his wife was expecting back in January, and during an appearance on The View he explained his shock at his wife's conception.

"We're really happy," he said. "I didn't think it was in the cards for me, I'll be honest, and so I was completely shocked."

Arnold revealed that he suffers from a low sperm count and the couple had been trying for a baby since they wed in 2009. The couple underwent in vitro fertilization in order to conceive, and he's grateful he never had kids with his three previous wives.

"I've tried with other people, but since there is a God we were unable to conceive," he said on The View. "Now God said, 'This is it!'"

The actor took to his Twitter page after his son was born to announce the news.

"Game Changer: Jax Copeland Arnold. 8lbs 12oz. Looking forward to being a 70 year old Little League Coach," he wrote.