Tokio Hotel To Release Sophomore Album, 'Humanoid', In October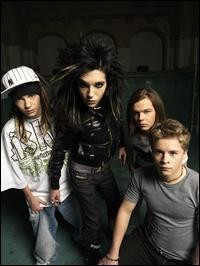 It's been a long year for the army of
Tokio Hotel
followers. But come October, the visually captivating German-born international rock idols plan to pay back their fans' dedication - with interest. "Humanoid" is the highly anticipated follow-up to the platinum-selling, MTV VMA-winning group's 2008 US debut,
Scream
.
"We took our time with this album until we had the perfect feeling about the songs and the entire production," singer Bill Kaulitz said. "Were totally in love with Humanoid and hope it will make up for the fans' long wait!"
The first single, "Automatic," clocks in at just over three minutes but feels like an epic, thanks to the growling, layered guitar work of
Tom Kaulitz
, 19, and his twin brother Bill's anthemic, heartfelt yowl. In the opening verse, he sings, "You're automatic and your heart's like an engine/I die with every beat." The contagious words and melodies are only highlighted by the honed, mechanical precision of 22-year-old bassist Georg Listing and 20-year old drummer
Gustav Schafer
. It's one of their best ever slices of driving desperation destined to become fans' favorite scream-along.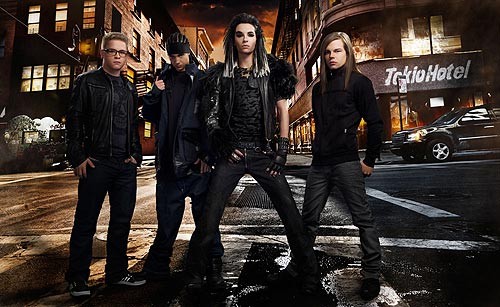 Image © Cherrytree/Interscope Records
The biggest act to come out of Germany in 20 years, Tokio Hotel has gone 10x platinum, scored four #1 singles, sold out arenas and stadiums across Europe and played to 500,000 people at the foot of the Eiffel Tower in 2008. Along the way, they picked up MTV's Best New Artist VMA and a nomination for Best Pop Video for "Ready, Set, Go!" among other accolades.
Already an established international sensation, the musicians hunkered down for months with longtime producer David Jost with the goal of releasing 13 science fiction-inspired, timeless tracks to the entire world all at once. The new record secures a place for Tokio Hotel as one of rock's most enduring groups. Humanoid will be available October 6 on Cherrytree/Interscope Records. "Automatic" will be available for download Sept. 22.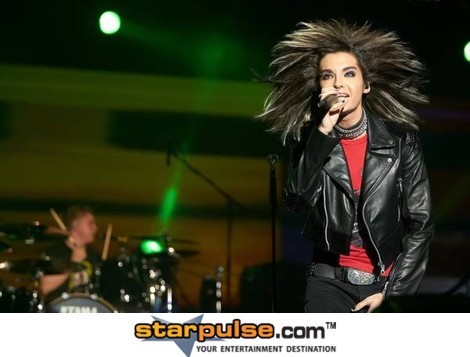 Image © Rui M. Leal / PR Photos