Today's Style Maven: Bethenny Frankel Shopping In NYC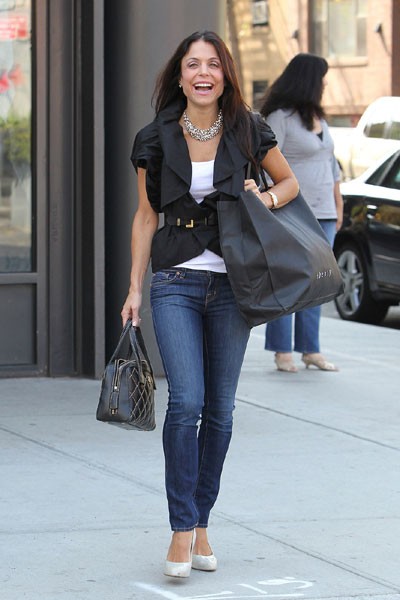 "Real Housewives Of New York City" star Bethenny Frankel and her husband Jason Hoppy shopped in the city today.  Bethenny looked real put together in blue jeans a black blouse and white t-shirt.

The slender reality star took her husband along to Scoop as well as Theory for some retail therapy. In between shops, Frankel gave a homeless man $5.
Though she steadfastly maintains that she has never had an eating disorder, Bethenny says for years her relationship with food was severely skewed. Starting at age 13, she alternately binged and then starved herself in her quest for thinness. "I was owned by dieting," she told People magazine this summer. "I hated myself. I was completely obsessed and consumed."
See more photos of Bethenny here!