Today's Child Stars Struggle To Become Serious Entertainers

We saw it with
Drew Barrymore
and then again years later with
Lindsay Lohan
and most recently with
Mary-Kate Olsen
. Current "It" stars like the
Jonas Brothers
and
Miley Cyrus
will undoubtedly follow suit in the next few years.
They are child stars that want to turn into more serious entertainers as they get older, hoping the fans that are also growing up will follow them into more adult ventures. They take on roles they perceive as "serious" or "artsy," they change their look to try to separate themselves from their younger image, and they often take behind-the-scenes hybrid titles as producers to get taken more seriously. Some fail, some succeed, some do one and then the other, and some fall into obscurity somewhere in the middle.
Josh Peck
With squeaky-clean Nickelodeon star Josh Peck's star turn in this Friday's gritty coming-of-age drama,
The Wackness
, he may just be another one in a long line, but undoubtedly he is just the first of this generation to test the waters.
When Josh first came into tween girls' consciousnesses in
The Amanda Show
almost a decade ago, he was a quick-witted, cheerful if chubby kid. Well-groomed and seemingly polite in his real life, he was non-threatening enough to warrant Nickelodeon to offer him a starring role in a partially self-titled sitcom called
Drake and Josh
.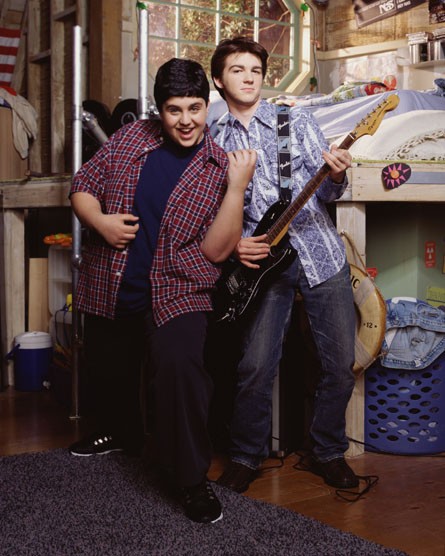 After three years acting alongside
Drake Bell
, who very quickly got the "teen heartthrob" title of the duo, both boys decided to go their separate ways and branch out. For Drake, that meant capitalizing on what was already working (the swoon factor) by turning to music and a small role as the cute older brother in "Yours, Mine & Ours," but for Josh it meant completely reinventing himself, which is a risk for any actor to do, let alone one who had cultivated a very specific, very fickle fan following for a number of years.
After losing a bunch of weight, Peck looks like a new person, and that will definitely be an advantage to transform him into the slang-slurring, drug dealing, kid from the wrong side of the city in his new role in "The Wackness." For Peck, it is undoubtedly a pet project and has its roots in his own childhood, and that daring passion is not only something to be admired but also a recipe for success.
Cole and Dylan Sprouse
Peck may be out to prove he's not just comic relief and can actually handle a meaty character piece, and he wouldn't be alone in that. Cole and Dylan Sprouse may be best known for their roles on the Disney Channel's
The Suite Life of Zack and Cody
, but they have been working since they were babies, sharing the role of Patrick in
Grace Under Fire
, Julian in
Big Daddy
, and Ben in
Friends
.
As they've matured from elementary school-age kids to pre-teens, they've already expanded their horizons simply by branding themselves and creating a line of clothing and comic books. In 2004, they took on one of those aforementioned artsy films with
The Heart is Deceitful Above All Things
, but the attempt was premature, as their youth and inexperience really showed through their one-note interpretation of the confused character. It was just too much, too soon for such a jump in material, and with a script that was colorful with drugs, sex, cross-dressing, and violence, little girls and boys who watched them religiously on the Disney Channel certainly weren't brought into the theaters.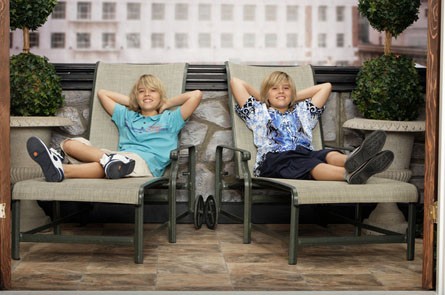 It has been only four years since the film was released, but in terms of adolescent maturity that practically makes them and their fans brand new people with new interests, new knowledge, and new boundaries. Yet the boys are regressing and returning to material made specially for the under 10 crowd with "The Kings of Appletown," a modern-day interpretation of Tom Sawyer and a
"Suite Life" movie
. Sure, they are exposing themselves to a whole new slew of young fans, but they are most likely alienating some of the ones who are now teenagers and ready to see the boys take on some high school comedies.
Miley Cyrus

Miley Cyrus's over-exposed photo spread in
Vanity Fair
was certainly an attempt to be looked at as a more mature star than the tween sensation she has recently become. However, like with the Sprouse twins, it's a blip on the radar because immediately after the one detour she has reverted back to entertaining her typical crowd. Her newest music video, "7 Things," invites other young girls to share in her bubblegum pop, nonthreatening world. She is holding onto childhood and those young fans with both hands, perhaps learning a deep lesson from that precocious pictorial.
Jamie Lynn Spears

Jamie Lynn Spears started her career late in the game, especially compared with some of her peers who have been acting since they were barely out of diapers. Starting with a cameo in her big sister's own acting debut, "
Crossroads
," she went on to get primed for life as a young network star with a stint on the sketch comedy show "
All That
." After getting her feet wet and paying her dues, Spears was given her own series, "
Zoey 101
," about a group of friends living on a boarding school campus. "Zoey" placed the young characters in some very adult situations from the beginning, such as living in dorms and wandering the campus unsupervised and mingling with the opposite sex. Jamie placed herself in a very adult situation when she gave birth at age 17. Though she is taking some time away from Hollywood now, it doesn't seem to be nearly as extended as perhaps it should be as she has already signed on to voice the title character in "Unstable Fables: Goldilocks & Three Bears Show."
Jesse McCartney

Jesse McCartney is one tween star who has taken a few breaks in his career. After spending time on the daytime hit
All My Children
at age 12, he made a few guest appearances but really didn't pop back up again until the primetime soap
Summerland
in 2004. During that peak of his intrigue to pre-pubescent girls, he released an album ("Beautiful Soul") that couldn't help but draw comparisons to
Aaron Carter
, both similar in sound and look. Though he tried darkening his hair, he opted to take on voice-over work in animation and video games rather than attempt any darker on-screen roles. And even though today he boasts the singer/songwriter title and has claimed he has written a track he wants
Mariah Carey
to release, his newest body of musical work is just as fluffy and simplistic as his first two, poking no holes in the theory that McCartney is today's Peter Pan: he will rely on his floppy hair, freckles, and dimples to remain the Tiger Beat poster boy for as long as he possibly can.
With the increasingly critical eye of today's audiences, let alone today's youth, perhaps it would be best if the majority of these stars took a page out of
Natalie Portman's
book, who once said that she didn't care if it was the "popular" decision, but she was going to take some time off from acting and go to college. She said it was more important to be smart than a movie star, but because in reality many child stars can't get past the typecasting of their youth, perhaps the smartest thing they can do to have a shot at being a bona fide movie star in their adult career is to take some time away. Transition from child to adult in private and come back a fresh, new person and a fresh, new actor.
Shia LaBeouf
Transitioning from child to adult in private and coming back a fresh, new person and in turn a fresh, new actor may be our advice, but one young star who probably wouldn't agree is Shia LaBeouf. Starring on
Even Stevens
when he was only 13 labeled him as the curly-haired goofball who seemed to annoy more than draw admiration. In 2006, just three years after his Disney Channel run came to an end, he had his own star turn in the meaty indie
A Guide To Recognizing Your Saints
, where he played a foulmouthed confused kid from the streets. Suddenly casting directors saw him as a man (and more importantly a leading man) at only 20 years old. Taking on psychological thrillers (
Disturbia
) and big-budget action films (
Transformers
,
Indiana Jones and the Kingdom of the Crystal Skull
) even garnered him attention from Steven Spielberg, who has been so adamantly vouching for the young star's talent and work ethic. It seems not even an odd, late night Walgreens arrest or a few smoking citations can hamper his plans as the first of his young peers to join the A-List (unlike how it affected
Terminator 2
star
Edward Furlong's
career). LaBeouf has certainly set the bar high for what can be accomplished. That's a nearly impossible for thing for any actor to do, let alone ones who start so young!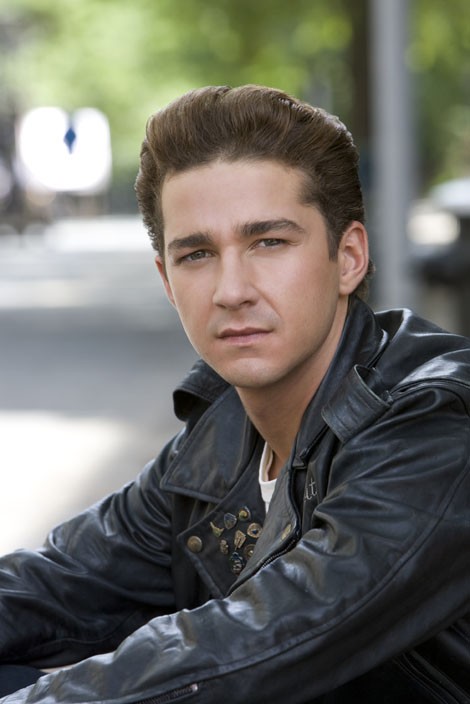 Related Articles:
-
Embarrassing Celebrity Moments Caught on Tape
-
Top 10 Hollywood Smiles
-
Top Music Biz Metrosexuals
Story by
Danielle Turchiano
Starpulse contributing writer