'Today' Show Host Savannah Guthrie Gives Birth To A Baby Girl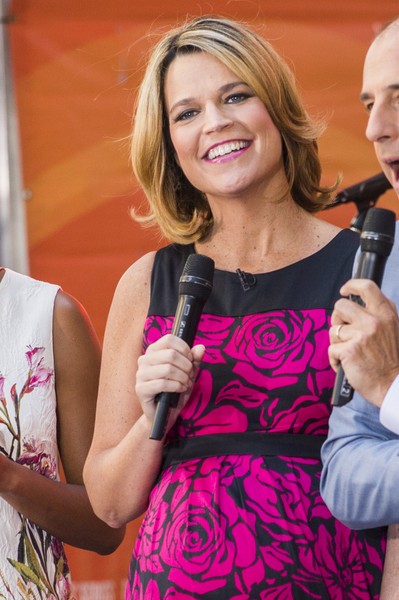 Savannah Guthrie gave birth to a baby girl in the wee hours of Wednesday morning, welcoming her first child, daughter Vale, into the world with husband Michael Feldman.

The "Today" co-host tweeted the news early Thursday morning, writing, "My 3am wake up call sounds a lot different now. Sweeter..."

The 42-year-old fittingly gave birth in the middle of the night, around the time she's used to getting up to get ready to hit the airwaves bright and early at 7am.

Little Vale Guthrie Feldman weighed in at 8.5 pounds and measured 19.5 inches long at the time of her birth," according to "Today."

Savannah's co-host, Matt Lauer, said he had been texting with her back and forth, but when things went silent from her end for hours, he finally texted back to find out what was going on, after which he received a photo of the baby's foot, taken shortly after her footprints were recorded.

"Every new parent must want to shout their happy news to the world," Savannah tweeted. "So lucky we got to do it on @TODAYshow! We are bursting with joy. #Vale."

Guthrie and Feldman married this past March.