Toby Keith's Sister's Home Was Struck By Tornado In Moore, Oklahoma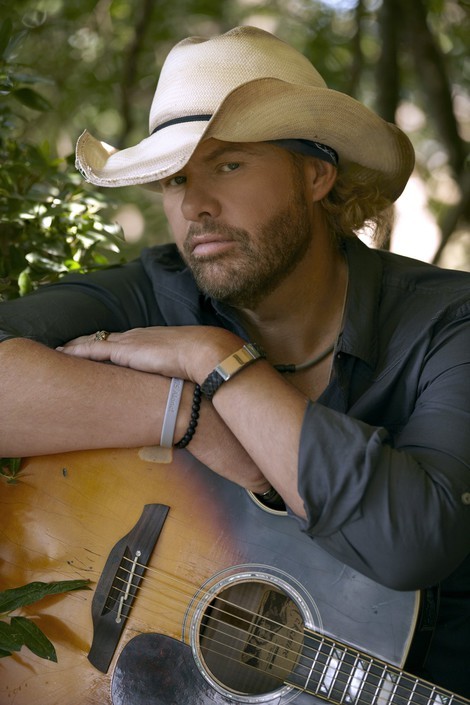 When a deadly tornado touched down in Tobey Keith's hometown of Moore, Oklaohoma, on Monday, the singer's mother and sister were among those who had to run for cover.
An enormous twister struck the town yersterday afternoon, killing dozens of people and leaving behind a wide path of destruction, including the leveling of two elementary schools.
Keith grew up in the area and escaped the storm by flying to Nashville, Tennessee, just hours before the storm struck.
He told CNN.com:  "I left today and I knew when we flew out of there (a storm was brewing). I could see it building back in the Southwest and it was just, man... I grew up in those neighbourhoods that got hit... My sister's house got hit. It's a mile north of my mother's house and the farm where I was raised.
 
"There's been so many tornadoes come through there, but I don't ever remember one hitting the elementary school right square on the button like this one did. That's devastating."
The singer believes the weathermen helped save lives by issuing a rare emergency warning to residents. He explained: "Oklahoma's really good - they have great meteorologists, great weather centres. They prepare you for this. The (death toll) numbers could be much, much higher. It's devastating to see this count, because it usually isn't this high... but they did the best they could do, I'm sure."
He isn't the only star to have friends and family caught up in the twister. Country star Bryan White's mom was also in harms way. He tweeted: "My Mom is in the closet again. F5 (grade-five tornado) on the ground in SW (Southwest) OKC (Oklahoma City)...Thx every1 4 your prayers."
Actress Olivia Munn and rocker Nathan Followill also had family in the area.