Toby Keith Turns Down 'American Idol'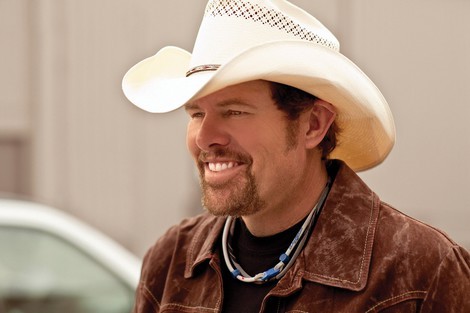 Who will join Mariah Carey and Randy Jackson on the "American Idol" judging panel? Not country star Toby Keith. Keith's publicist has confirmed reports he was asked to work on the new season of the singing competition but didn't accept.
Keith was offered to fill the slot recently vacated by Aerosmith singer Steven Tyler, but he turned producers down. The country's star rep told CountryWeekly.com that Keith was "flattered" by the invitation but didn't feel it was the right fit.
But "Idol" execs have been considering other big names in the music business, including country star Brad Paisley, boy band favorite Nick Jonas, and rapper Pharrell Williams.