Tobey Maguire Produces Checks To Prove Poker Losses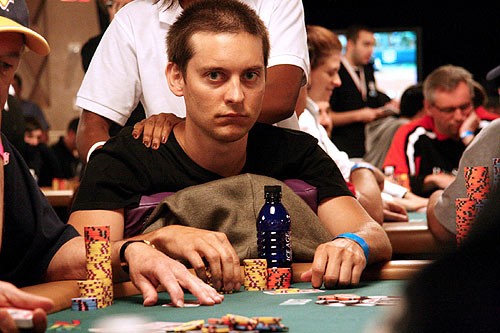 Spider-Man star Tobey Maguire has stepped up his fight against allegations he took cash from a convicted conman in unlicensed poker games, insisting he was the one left thousands of dollars out of pocket.

The Hollywood actor is accused of walking away with more than $300,000 in winnings from bankrupt hedge fund manager Bradley Ruderman, who is currently behind bars after he was convicted of operating a fraudulent Ponzi scheme.

Bankruptcy trustees filed suit against Maguire in a bid to recoup money that Ruderman claims to have lost in illegal poker games in California, but the actor hit back with his own countersuit, insisting the card games were never controlled and did not feature a regular roster of celebrities - as initially reported.

Maguire argues he should not have to hand back any cash he won because he lost plenty of money to Ruderman too - and he has produced evidence to prove it.

In legal papers filed by Maguire's lawyers last month and obtained by TMZ.com, he included photocopies of three checks he handed over to Ruderman, totalling $168,500. The payments, made between July, 2007 and January, 2009, were made from the actor's specially-dedicated "poker account."