TNT Halts Production On 'Rizzoli & Isles' Following Lee Thompson Young's Suicide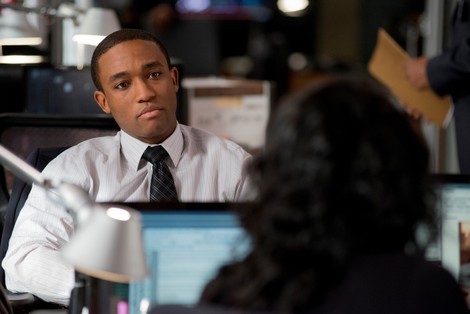 Following Lee Thompson Young's suicide, production "Rizzoli & Isles" has been put on hold. It is unknown how long the suspension will last, according to TheWrap.com.
 
On Monday morning, police discovered the 29-year-old's body at his apartment in Los Angeles. His manager Jonathan Baruch confirmed that the former Disney star took his own life.

Young played detective Barry Frost on the police drama alongside Angie Harmon and Sasha Alexander. The show was recently renewed for a fifth season.

TNT, Warner Bros. and "Rizzoli & Isles" Executive producer Janet Tamaro issued the following statement: "Everyone at Rizzoli & Isles is devastated by the news of the passing of Lee Thompson Young. We are beyond heartbroken at the loss of this sweet, gentle, good-hearted, intelligent man. He was truly a member of our family. Lee will be cherished and remembered by all who knew and loved him, both on- and off-screen, for his positive energy, infectious smile and soulful grace. We send our deepest condolences and thoughts to his family, to his friends and, most especially, to his beloved mother."

Baruch paid tribute to his longtime client, who shot to fame in Disney's "The Famous Jett Jackson." He wrote: "It is with great sadness that I announce that Lee Thompson Young tragically took his own life this morning. Lee was more than just a brilliant young actor, he was a wonderful and gentle soul who will be truly missed. We ask that you please respect the privacy of his family and friends at this difficult time."
 
Former co-stars and friends Gabrielle Union, Donald Faison and Solange Knowles were among those who expressed their grief at Young's passing.
 
Union tweeted, "I had the pleasure of working w/ #LeeThompsonYoung on Flash Forward & he was an extremely talented beautiful soul. My thoughts & prayers are with his loved ones," while Faison added, "This breaks my heart. RIP Lee Thompson Young."
 
"Glee" star Harry Shum, Jr. posted, "Feeling incredibly sad about Lee Thompson Young. My heart goes out to his family and friends," and his "Glee" co-star Amber Riley added, "Man...RIP #LeeThompsonYoung #Jett Jackson...Everything that glitters isn't gold. You just never know, that just tore me up a little. Man."
 
Solange tweeted, "Very very sad to hear about Lee Thompson Young. He was always very kind, and such a light."
Filmmaker Wes Craven paid his respects, adding, "My sympathy to the family of Lee Thompson Young and to all those who knew and loved him...I had the pleasure of working with him in 2007 on Hills Have Eyes 2. He was a pro, gifted and warm. The tragedy of this kind of loss is particularly bewildering and painful."