TLC To Bring Lisa 'Left Eye' Lopes Hologram On 20th Anniversary Tour?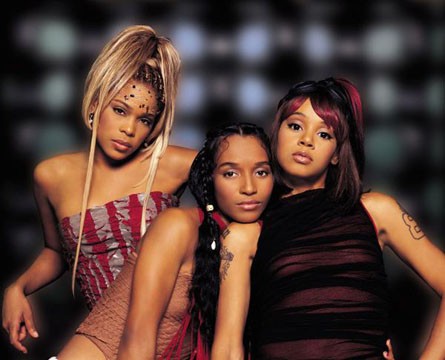 Tionne 'T-Boz' Watkins and Rozonda 'Chilli' Thomas - the surviving members of R&B trio TLC - announced on Wednesday that they plan to hit the road in 2012 for the group's 20th anniversary.

The news comes on the 10th anniversary of the death of group member Lisa 'Left Eye' Lopes, who was tragically killed in a car accident in Honduras.

T-Boz and Chilli are currently in negotiations for a tour, their first in nine years, with music producer Antonio 'L.A.' Reid.

"We're going on tour; we are in negotiations now with L.A. Reid, so we'll see what happens. A lot of cool things are coming up," T-Boz tells Essence.com.

One of those "cool things" is rumored to be a Left Eye hologram - a la the Tupac Shakur hologram that debuted with Snoop Dogg and Dr. Dre at this year's Coachella festival.

TMZ.com reports that five dates have already been scheduled for the reunion shows and that T-Boz and Chilli are considering using the same technology that resurrected Tupac to incorporate Left Eye into their performances.

The group also has a TV movie chronicling their history in the works at VH1, as well as a new album on the way.

"Another TLC album?" Chilli says, "Yes, that's for sure! We'll have new music right after the movie drops. We have everybody that was there with us from the beginning on board. We'll definitely have a tour; I just don't know what we'll call it yet."