Tito Ortiz & Jenna Jameson Are Back Together & Hollywood's Other Dysfunctional Couples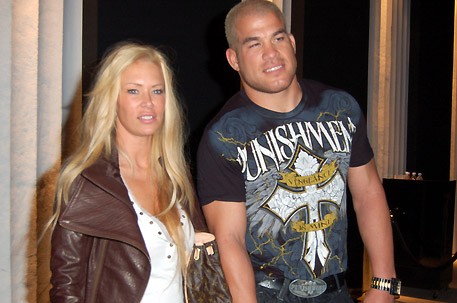 If you're like most Americans, Mother's Day can be a day for touching sentiment, love and over priced brunches.  If you're Tito Ortiz and Jenna Jameson, it's apparently a day to show off your crazy and dysfunctional relationship.  Just this past Sunday, Jameson and Ortiz were snapped walking hand in hand enjoying a beautiful Mother's day on the beach with their twin sons.

For those of you who can't keep up, Ortiz was arrested on April 26, but fast forward only a few short weeks to May 9, Mother's Day, and now the once alleged wife beater and prescription drug addict are back together and enjoying a nice family. Jameson initially told TMZ that Ortiz threw her into a bathtub with such force that it tore two ligaments in her shoulder. Ortiz then claimed that he never touched Jameson and that the verbal altercation began after Ortiz confronted her about her addiction to prescription pills after he discovered her with Oxycontin pills.  Jameson denied having a drug problem and passed a drug test to prove she's clean. If that's not enough, shortly after Ortiz's arrest, Jameson then claimed that Ortiz "never tried to hurt her," according to an article published by NY Daily News.

The many contradictions in Jameson's story is enough to raise multiple questions about her integrity as well as her mental stability, but it also begs the question: which is Hollywood's most dysfunctional couple? Jameson and Ortiz are certainly showing an admirable effort to take the title but they don't stand a chance when compared to the marriages of Robin Wright and Sean Penn, Pamela Anderson and Tommy Lee or even Lindsay Lohan and Sam Ronson.

Robin Wright and her ex-husband Sean Penn married in 1993 and filed for divorced in 2009.  Ok, so they had a relatively long marriage by Hollywood standards, but it took three attempts for the couple to actually get divorced. Wright and Penn filed for divorce in 2008 and 2009 but petitioned the court to stop the divorce proceedings both times. When they weren't filing divorce papers, the couple separated multiple times and it was rumored that Penn started dating young starlets such as Natalie Portman. Indecisive, much?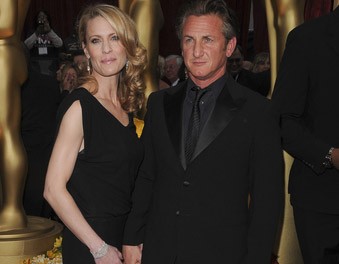 Upping the ante is none other than Pamela Anderson and Tommy Lee. Their romance has endured sex tapes, other marriages and STDs.  Is this a bond that can't be broken or just two people that don't get it? Anderson and Lee first got married in 1995 after knowing each other less than a week.   Anderson then filed for divorce three times (the third time being the charm again) but called it off twice.  Anderson also claimed in 2002 as reported by CNN, that Lee gave her Hepatitis C and that Lee never told her he had the disease. Not to sound crazy but if you're dating a member of an 80's LA rock band then STDs shouldn't come as a surprise. Since divorcing Lee, Anderson has been married to Kid Rock and Rick Salomon, the mastermind behind Paris Hilton's sex tape, but that hasn't kept Lee and Anderson from reconciling multiple times.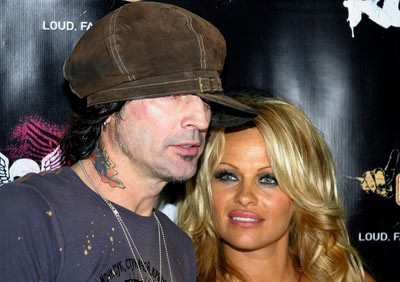 Wright /Penn and Anderson/Lee are definite all-stars, but no couple can compete with Whitney Houston and Bobby Brown. Houston and Brown's marriage is where crazy and dysfunctional come to vacation. During their years of marriage, between 1992 and 2007, Brown had multiple issues with the law including arrests in 2003, 2004 and 2009 for everything ranging from drugs, to spousal abuse, to failure to pay child support.  Houston herself struggled with drug addiction, erratic behavior, a failing career and health problems including dramatic weight loss. Drugs, jail, baptisms in the Jordan River - it's like their marriage was a tour of Willy Wonka's crazy candy factory but they had something special. Their marriage was the perfect drugged-out mix of their own personal problems, the trouble they shared as a couple and their ability to stomach multiple appearances in the court room. Even though the marriage didn't last, their legacy as the most dysfunctional Hollywood marriage still remains.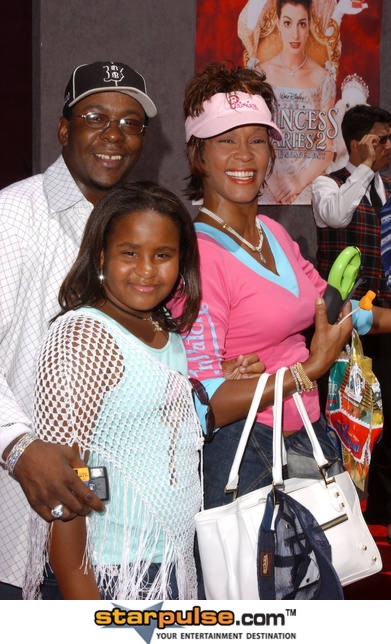 Lindsay Lohan and Sam Ronson deserve an honorable mention and extra points for artistic flare for their twitter rants, jealous spats, broken bottles and forcibly locking someone out of the house. Ronson and Lohan are on and off in the most dramatic fashion, and they clearly have many years of trouble ahead of them. While they aren't in the majors, they're definitely the cream of the minor Hollywood crop.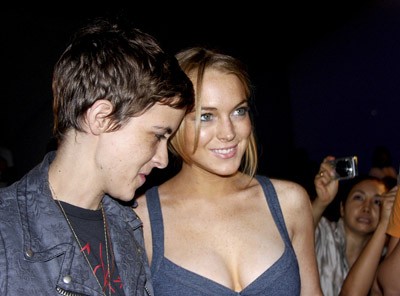 It should be comforting to Jameson and Ortiz that the list of dysfunctional Hollywood couples is extensive, but the next time they want to take a trip to crazy town, maybe they should consider the potential road that lies before them. No couple wants to end up caught in Willy Wonka's chocolate river of dysfunction.  
Story by Nicole Bagood
Starpulse contributing writer