T.I.'s Troubles The Focus On VH1's 'Behind The Music'

T.I.
was clearly a busy man before he left
to serve time
at an Arkansas prison. But before leaving, he made it a priority to embark on a final tour, record songs for a mixtape album and he had the opportunity to lay out his life story for an episode of "Behind The Music."
T.I.'s episode was a little different than the "Behind The Music" episodes of the past. In the past few episodes, the driving force behind the career downfalls of the artists was based on their alcohol and drug addictions. But in his case that downfall was due to his bouts with the law.
T.I. (real name Clifford Joseph Harris Jr.) spoke briefly about his early childhood growing up in the Bankhead section of Atlanta, Georgia. By the 3rd grade he had already fallen in love with music, penning his first set of lyrics. The rapper would eventually turn to the streets for guidance after his uncle (the father figure in his life) was sent to jail; and that marked the point when he turned to "hustling" and selling drugs.
By the age of 18, T.I. had already dropped out of school to sell drugs full-time. Selling drugs rightfully found the teen in trouble with the law causing him to rack up a record before the age of 21. In 1998, he was arrested and sentenced to 72 months in jail for possession of crack cocaine. But while in jail, T.I. took the opportunity to hone his musical skills. The southern rapper used his bad decisions and experiences as inspiration and turned them into music.
After getting out of prison, T.I. linked up with a local producer and started recording music, but because that wasn't bringing in money and with a baby on the way, he once again turned to selling drugs. After giving his producer an ultimatum which was if his budding music career didn't turn lucrative he would have to return to selling drugs, his producer started to shop around his demo sending them to record label A&R's. The demo landed in the hands of co-founder of LaFace Records, LA Reid, in the summer of 2001 and soon after that T.I. had a record deal with the label.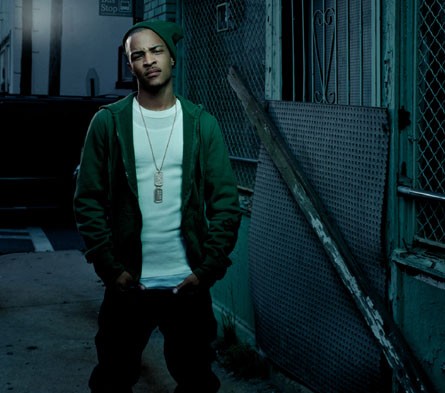 Image © Warner Music Group
Under the new label, T.I. released his debut album "
I'm Serious
"; unfortunately, the album did lukewarm in sales only selling approximately 4,000 units in its first week. The low album sales prompted a meeting between L.A. Reid and T.I., and in their meeting the rapper demanded $2 million for his next project - or he would want out of his contract. Reid opted for the latter.
After being dropped, T.I. returned to Atlanta and began recording a series of mixtapes selling them out of trunks and shows and also deciding to finance his own multi-city tour. He figured since the record labels gave him a hard time he was going to do everything to make them come to him instead of the other way around; and by the spring of 2003, the buzz surrounding T.I. caused a bidding war amongst record labels that were eager to sign him. Among the battling labels were Epic,
Diddy
's Bad Boy, and Columbia Records; and he ultimately decided to sign with Atlantic and released his smash hit "Rubberband Man", which appeared on his second album "
Trap Muzik
". By the summer of that same year, T.I. was experiencing the benefits of a successful album and the growing relationship with girlfriend Tameka Cottle - a former member of the R&B group
Xscape
.
His new found success was met with controversy with T.I. finding himself in trouble with the law again by the fall of 2003, when his home was raided by federal agents after receiving a tip from an informant. Firearms were found in the his home, and they clearly stood as a violation of his probation. T.I. would be given a three-year sentence, but that would eventually be reduced to just six months.
After being released from prison, T.I. went to work on his follow-up album to "Trap Muzik", "
Urban Legend
". The album ended up being another smash hit for the rapper and allowed him to gain more notoriety and media attention.
In 2006, T.I. released his fourth album "
King
" and also made his movie debut in the film
ATL
. But drama would meet him once again that spring. At a concert after-party in Cleveland, Ohio an altercation erupted between the rapper and some club goers. After leaving the club, the vehicle carrying T.I. and his entourage was sprayed with a barrage of bullets - wounding the driver, T.I.'s bodyguard, and T.I.'s personal assistant and good friend Philant Johnson. Phil was rushed to a local hospital, where he was pronounced dead.
The death of Phil caused T.I. to feel immense guilt; questioning if he wanted to continue with his rap career. He said for all the times he'd been arrested for having guns the one time he needed a gun he didn't have one.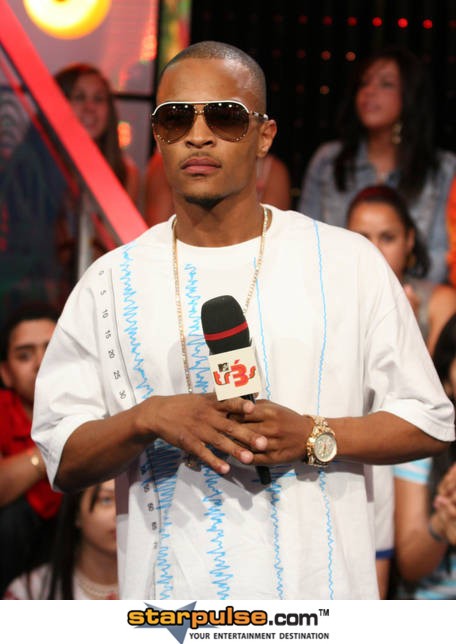 Image © Janet Mayer / PR Photos
2007's "
T.I. vs. TIP
" highlighted T.I.'s heightened paranoia following the death of Phil. If that wasn't bad enough, police officials that same year informed him that his name and address were on a "hit list" compiled by gang members. T.I. was also receiving death threats via phone calls that were being sent to him and his family members. Because of this he started to stockpile firearms.
On October 13, 2007, following a sound check for his impending performance on BET's Hip-Hop Awards ceremony T.I. was arrested in a Walmart parking lot for purchasing illegal firearms. It was his bodyguard who had become an informant for the government following an earlier arrest, and he tipped feds on T.I.'s plans to purchase weapons. T.I. describes the event as a "horrible moment, a horrible time in my life."
Facing 30 years behind bars for possession of firearms by a convicted felon, the judge agreed to reduce T.I.'s sentence if he agreed to perform a select amount of hours of community service. In the spring of 2008, T.I. began delivering anti-gun and drug speeches at numerous schools to youth all across the country. That fall, he released "
Paper Trail
"; a collection of songs that aimed to inspire and uplift listeners. The album sold 2 million copies and debuted at number 1 on the Billboards charts.
T.I. would later debut his 'scared-straight' reality show "Road to Redemption" which also chronicled his final days before he was to report to prison to serve his sentence. In May of 2009, he left behind his children and his girlfriend Tameka to begin serving his time at an Arkansas prison.
T.I.'s episode of "Behind The Music" was so hard to watch, yet so interesting, that the commercial breaks became a bit of a nuisance. His story is a story all too familiar for Hip-Hop artists that get caught in the lifestyle they see portrayed by others around them and on TV. Though most artists never seem to learn their lessons, T.I. gives hint that he is a changed man and hopefully will lead a more serene life upon release from prison. He also feels that he will never be able to get over the death of his friend Phil or the guilt he feels behind it, but he will do everything to make sure from now on he lives his life for a better purpose.
Story by
Samantha Greaves
Starpulse contributing writer