Tina Fey & Steve Carell To Hit The Big Screen In 'Date Night'

NBC's Thursday night comedy line-up is now home to movie stars.
Steve Carell
has a hit every summer between seasons of
The Office
and
Tina Fey
had
Baby Mama
and
Mean Girls
. Now the two star in
Date Night
together for director Shawn Levy.
"It is a Thursday night wet dream, Date Night," Levy said.
This isn't just a vanity piece either. The film will feature both comedians' unique voices, and the humor you're familiar with from their past work. "Any great comedic star does punch up on the script and does daily punch up on the script via improvisation. So, with Tina and Steve, both of whom are writers, we forget Steve wrote
40-Year-Old Virgin
with
Judd Apatow
."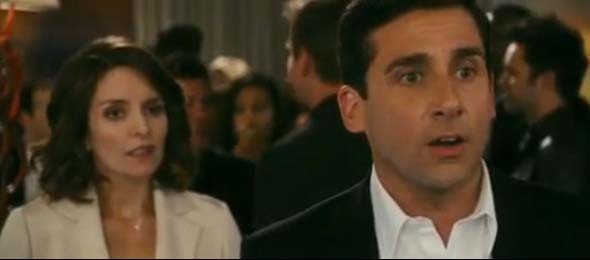 Fey's punch up included her Emmy Award winning staff. "So we had a really great script that Tina and her
30 Rock
staff polished up before we started shooting. Then I had the added benefit of Tina Fey on my set every day with Steve Carell. So every day we'd shoot the script and then we'd shoot several options that were often as funny."
The Night at the Museum
director also assured fans that this would be a grown-up comedy. "Date Night is my first definite non family film."
Date Night is due out next year.
Story/Interview by
Fred Topel
Starpulse contributing writer
(Starpulse in Hollywood)
: Every week, Hollywood's biggest stars are meeting in the hot spots and Starpulse is there.