Tina Fey Spoofs HBO's 'Girls' In Return To SNL, Lena Dunham Approves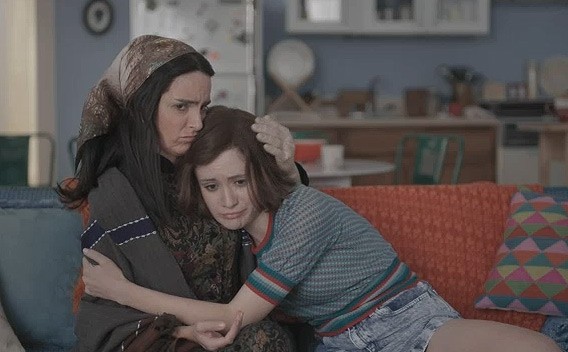 Tina Fey returned to Saturday Night Live over the weekend to host the first show of the 39th season. One of the highlights of the show featured the former 30 Rock star in a digital short spoof of HBO's twentysomething dramedy Girls, in which Fey plays new character Blerta, a woman from Albania who becomes friends with Hannah (played by Lena Dunham in the series and newcomer Noel Wells on SNL) and her gal pals.

During the spoof Fey pokes fun at Dunham by taking a shot at her age, consoling Hannah and saying, "It's okay, you are only 15."

Hannah replies, "No I'm not, I'm 24."

"Twenty-four? What the f*** is wrong with you?" Blerta asks.

It's not the first time Fey has poked fun at Dunham's age. Earlier this year, she and fellow SNL alum Amy Poehler hosted the Golden Globes, and during the show's opening they poked fun at several stars in the crowd, including Dunham.

"If they're forcing you to do all that nudity, just tell us," Fey said during comments aimed at Dunham. "Give us a signal … and we'll call child services for you."

Dunham had the last laugh though, beating both of the women in the Best Actress in a comedy category. She hit back with her own age comments, thanking them for "getting her through middle school."

But Dunham tweeted her approval, writing, "The SNL parody of Girls was a true honor."

She also complimented the women stars of the show, writing, "Very excited about the current lineup of SNL ladies. They are funny like whoa."