Tina Fey Seduces Arnold Schwarzenegger, 'True Lies' Style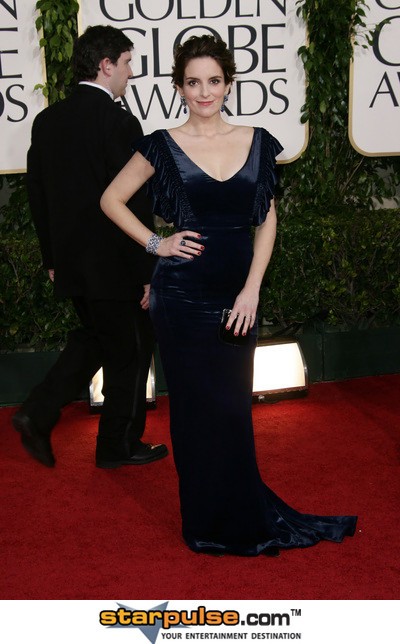 One of the best moments in Date Night is when Tina Fey and Steve Carell have to pole dance for a coked-up politician, in a friendly nod to the True Lies scene involving Jamie Lee Curtis and Arnold Schwarzenegger. Well, thanks to the internet, we now have a video of Tina Fey attempting to seduce the Governator.
Watch the Video Below:
Tina Fey has never played a character with smooth dance moves, so there isn't a lot to work with here. However, it is still amusing to watch Arnold's reactions to several of her Liz Lemon moves from 30 Rock.
Arnold's currently working on a cartoon titled "Governator" (it's exactly what it sounds like), and Tina is expecting her second child.
Click Here For More Tina Fey Pictures