Tina Fey Says 'No Way' To Hosting The Oscars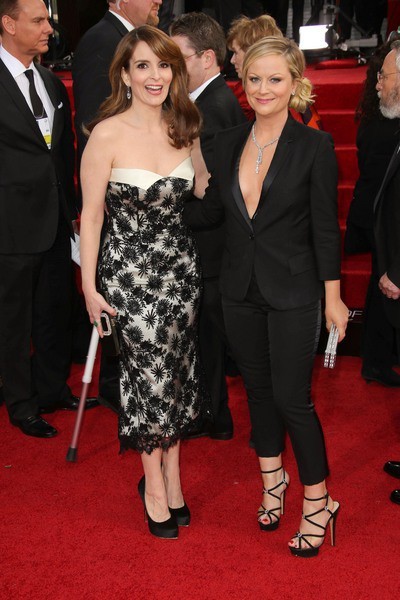 Don't expect Tina Fey and Amy Poehler to make the jump from the Golden Globes to the Academy Awards next year.
A day after Seth MacFarlane said there was no chance he would return to host the Oscars next year, Tina Fey has revealed to Huffington Post that she has no plans to run the show, either.
Asked if she would host the Oscars, she said, "No, you can. But I just feel like that gig is so hard. Especially for, like, a woman -- the amount of months that would be spent trying on dresses alone ... no way."
After being asked if there was even a "one in a million chance" she would host, she said, "I wish I could tell you there was."
It's certainly disappointing to fans of the comedienne's performance on the Golden Globes, which was widely hailed as one of the best hosting jobs at an awards show in quite some time.