Tina Fey Makes Fun Of Emmys Nip Slip During SNL Promo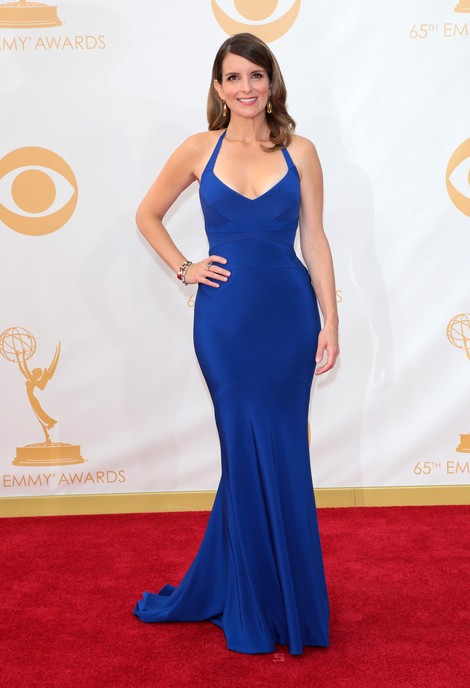 Tina Fey doesn't seem too bothered by her split-second nip slip at the Emmy Awards on Sunday night. In fact, she's making fun of the incident.
Over the weekend she was accepting a writing award for her role on "30 Rock" when she inadvertently exposed her right breast to cameras. Fey was unaware of the nip slip until eagle eye bloggers pointed it out online.
The actress has since poked fun at the incident in a new promo for "Saturday Night Live's" upcoming season.
In the new commercial, she tells cast member Kenan Thompson, "That will never happen again," while flapping her arms up and down. Her jacket then opens up and reveals her naked chest, which is pixelated to cover up her breasts.
Fey will host the 39th season premiere on Saturday.