Tina Fey: 'I Don't Take My Success For Granted'

Tina Fey is already making contingency plans for life after her fame has faded, because she's convinced her time in the spotlight will be "brief".

The funnywoman, who began her career as a sketch writer on hit comedy series Saturday Night Live, didn't find fame until she was in her thirties, and she's grateful she had time to make a life for herself outside of Hollywood.

She says, "Not having this level of attention at 20 or 25, I've been able to build a real life for myself, one that will endure after this fame thing crashes and burns. Maybe because it came to me later in life, I don't take my success for granted."

Fey made her movie debut in 2004, writing and co-starring in Mean Girls with Lindsay Lohan, and launched her own TV show 30 Rock in 2006. She has graduated to lead roles on the big screen, recently starring with Steve Carell in Date Night, but the comic fears her fame will be fleeting.

She adds, "I realize I'm in a lucky place in my career and in my life right now, but it is not at all to be considered a permanent state. I have to think about how I can continue to work once this is over. I look on this as a very brief moment."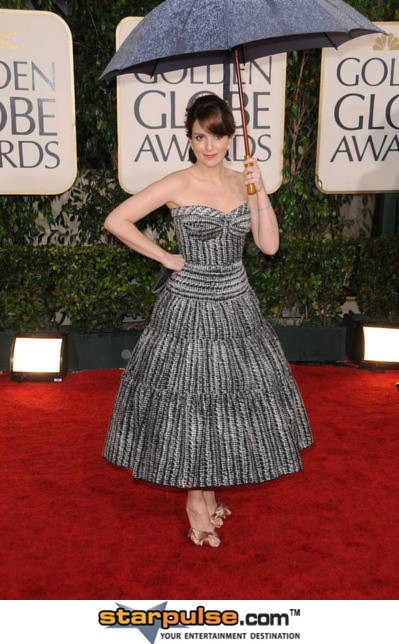 Click Here For More Tina Fey Pictures