Tina Fey Found Out About Her Emmys Nip-Slip From Her Mom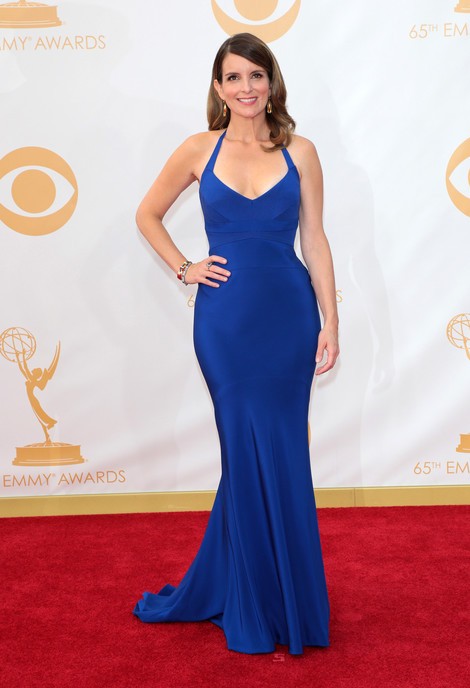 Tina Fey learned about her Primetime Emmy Awards wardrobe malfunction from her mother.

The 43 year-old actress accidentally flashed a nipple as she was accepting her writing accolade for the TV show at the Hollywood ceremony, but she was unaware about the blink-and-you'll-miss-it incident until she called her parents the next day.

The former 30 Rock star says, "I'm in a good mood and I call my parents... I figured they would be excited to talk to me. The minute I get on the phone with my mom, she just goes, 'I'm reading about your nip slip...' I guess my mom has a Google alert on me and I'm like, 'That's probably wrong, I don't know what you're talking about there, mom.'

"My mom was right, turns out, but it was like some creeper (shot). I guess if you videotaped it and slowed it down for one second when I went to go hug my friend Tracey Wigfield, who we won the Emmy with, I guess there was a momentary situation. I don't think it's that bad."

Fey has since managed to laugh off her split-second fashion faux pas at the Emmys by poking fun at herself in the teaser for her return to Saturday Night Live.

On Saturday, the actress will host the 39th season premiere of sketch show and in the promos for the appearance, she briefly addresses the scandal and says, "That will never happen again," while flapping her arms. Her sports jacket then opens up to reveal her uncovered boobs, which are pixellated for the comedy clip.