Timothy Olyphant on 'Justified' Season 4: 'We're Looking for the Unexpected'
Raylan Givens is back for more. The Kentucky marshal with the quick draw and faster wit returns tonight as FX's Justified begins a new season, and series star and co-executive producer Timothy Olyphant, spoke recently about what's ahead for his alter-ego and how the hit drama series continues to stand out amongst a crowded television landscape.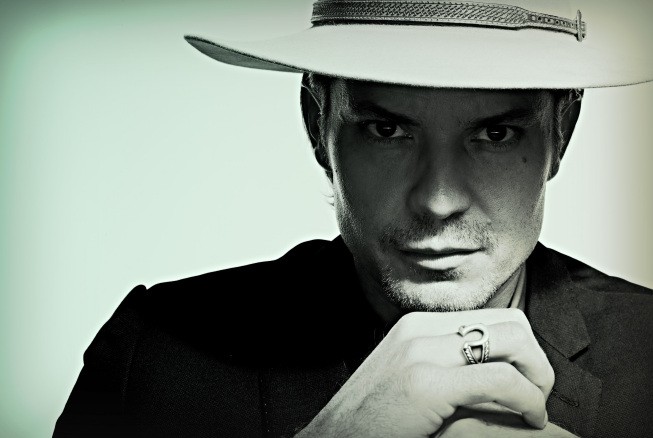 (SPOILER ALERT - This interview contains information about season 4 of Justified and spoilers for some events in season 3.)
"We're doing our best to try to keep the story both familiar and unexpected," said Olyphant. "When we sit down to concoct these things, we're looking for the unexpected, and hopefully we've got that this year."
While Justified has previously attracted attention for the impressive adversaries Raylan has faced, including major arcs for Margo Martindale in season two and Neal McDonough in season three, the show is steering away from having one primary villain this time around. "We really made a choice [to] kind of stick with what we had in the bullpen this year," he explained. "The good news is you get a lot more of Boyd Crowder, played by the great Walt Goggins, and you get more of his crew. We got more of Jere Burns [who plays Wynn Duffy].
"We had so many people that we had at our disposal. We made a decision not to bring in too many new people. But at the same time there's just a lot of great new guest stars and great new characters. Ron Eldard plays a guy named Colt who comes in [and] works with Boyd. He's just fantastic. Thoroughly, thoroughly entertaining. What a wonderful actor."
Also guest-starring this season is Patton Oswalt (Burn Notice, The King of Queens) as Constable Bob Sweeney, while Raymond J. Barry is back as Raylan's now-incarcerated father Arlo Givens, and Jenn Lyon returns in the season premiere as Raylan's current flame, bartender Lindsey.
Speaking of romantic entanglements, season three concluded with Raylan's ex-wife, Winona Hawkins (played by Natalie Zea), pregnant with their child. But how does a baby fit into the rough and tumble world of Justified? "I don't see us having a kid on the show too much," said Olyphant, himself a father of three. "But I like the idea creatively, as far as storytelling's concerned, of Raylan being a father.
"One of the things that really appealed to me about the Elmore Leonard books was [that] he was a father of two in all the books. And I thought that was one of the ways in which Elmore sort of differentiates himself - or at least differentiates Raylan. You don't see the old westerns and see them actually having to parent or be involved in some kind of divorce and visitation rights. And those kinds of things, I think, are kind of what make Elmore Leonard tick."
In addition to being the on-screen lead of the series, Olyphant is also involved off-screen as a co-executive producer. "It means a great deal to me," he said of his second title. "I am very thankful for the opportunity, and it's made the job just thoroughly enjoyable and thoroughly challenging. It really has been a pleasure to be able to have permission to work with the writers and the directors week in and week out in that capacity.
How much use does he make of that additional job description? "In my mind I'm doing everything and but in reality I'm doing very, very little," he quipped. "The writers on this show are amazing and they sit down in front of a blank page and the fact that they come up with what they come up with week in and week out is quite some kind of miracle. My job basically is to just keep poking at it and keep asking questions.
"I have the luxury of not having my name on the page, and I think that gives me a certain amount of freedom just to shoot out ideas of any kind," he continued. "I think because I'm not a writer, it gives me a certain vantage point that sometimes can be helpful when I engage with the writers and collaborate with them in that way. That collaboration has been really fulfilling."
In addition to his acting and producing duties on Justified, Olyphant is dropping by another FX series this season: he'll be heard in the second episode of Archer season four, playing a former ISIS agent. The role marks the fourth show he's appeared in for the network, following a guest appearance on The League and a recurring role in the second season of Damages.
No matter what else he might do, it's clear that Justified is a labor of love for the actor. Olyphant is content to wear Raylan's Stetson for at least another season. "I have a very good, healthy understanding of how good a gig this is. You're never quite sure when you first get something if you really have a sense of what an opportunity it is," the actor explained. "I think I've learned over the years that this is about as good as it gets as far as working in show business."
The Justified fourth season premiere, "Hole in the Wall," airs tonight at 10 PM ET/PT on FX.
For more from Brittany Frederick, visit my official website and follow me on Twitter (@tvbrittanyf).
(c)2013 Brittany Frederick. Appears at Starpulse with permission. All rights reserved. No reproduction permitted.