TIME 100 Gala Red Carpet Pics - Christina Aguilera, Claire Danes, Frank Ocean & More!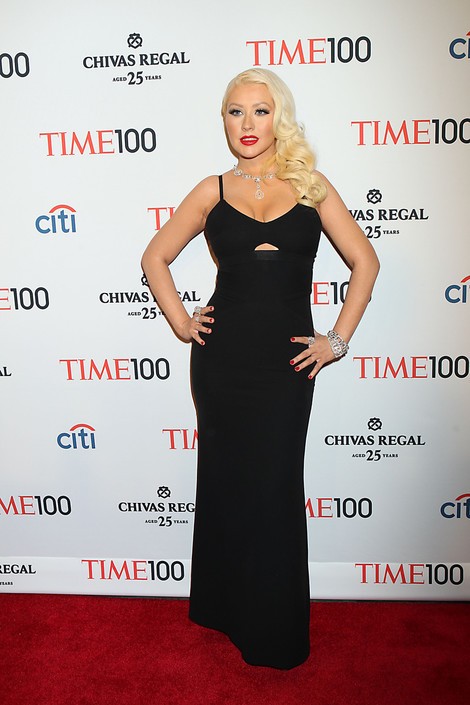 Earlier this week TIME magazine released its "TIME 100," a list of the of the 100 most influential people in the world. The 2013 list includes many Hollywood A-listers, including Jennifer Lawrence ("Silver Linings Playbook"), Lena Dunham ("Girls"), Bryan Cranston ("Breaking Bad") and Steven Spielberg ("Lincoln").
Several of music's hottest stars are also part of the prestigious TIME 100, including Jay-Z, Beyonce, Christina Aguilera and Frank Ocean.
New York City was swarming with celebrities who attended the TIME 100 Gala at Lincoln Center on Tuesday. Barbara Walters, Claire Danes and Padma Lakshmi were just a few of the stars who posed for photos on the red carpet.
Aguilera, pictured above, looked radiant in a black dress with a keyhole cut-out and diamond accessories. She first debuted her slimmer figure during "The Voice" premiere last month.
Check out more photos from the TIME 100 gala red carpet...