Timbaland And Nelly Furtado Cleared In Copyright Lawsuit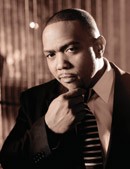 Producer Timbaland and singer Nelly Furtado have been cleared of any wrongdoing in a two-year old copyright lawsuit.

Bosses at Finnish label Kernal Records launched a legal battle against the stars, alleging the duo stole elements of one of their artist's song to create the hit Do It.

However, a Florida judge has now tossed out the claim, freeing Timbaland and Furtado from the $20 million suit, according to HipHopWired.com.

Karen Stetson, Timbaland's representative, says, "We're very happy. We thought from the beginning that this issue was an important one and followed the plain language of the federal Copyright Act."