Tim Tebow Asked To Be The Next 'Bachelor'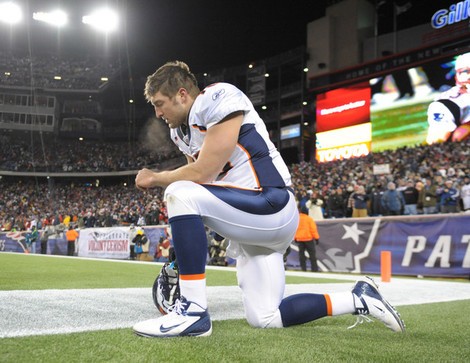 Could Denver's star quarterback be the next single man looking for love on The Bachelor? Host Chris Harrison asked Tim Tebow the question, and apparently the answer was yes! However, Harrison isn't so sure it's going to happen.
While co-hosting Extra, Harrison said "I've actually met Tim Tebow. I met him about becoming our next 'Bachelor.'" When asked what his answer was, Harrison somewhat cryptically offered "Well, they always say yes, but it never happens," before saying, "He's a really good guy."
When host Kit Hoover pressed for an answer, Harrison relented. "He did say yes... but he would never do it. He has a little job called quarterback at least for another year," he said, taking a little jab at the quarterback's job security. "Is that too soon? I'm sorry, Broncos fans," Chris teased.
Do you want Tim Tebow as the next Bachelor? He might not even be available - we've got word that he's been on a date with Taylor Swift.