Tim McGraw Stops Gig To Honor Victims Of 'Dark Knight Rises' Massacre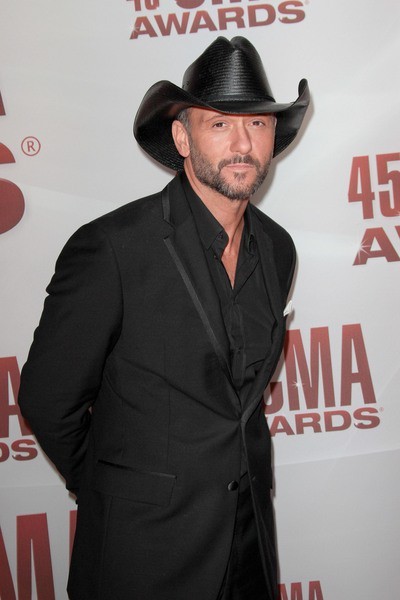 On Saturday night, country music singer Tim McGraw stopped his show in Denver, Colorado, to honor the victims of "The Dark Knight Rises" midnight movie massacre that took place just miles away the previous day.
The singer couldn't finish his set without taking time to open his heart about the tragedy in Aurora, in which 12 people died and 58 were injured.
The singer was in town with Kenny Chesney for their Brothers of the Sun tour stop. He told the audience, "I'm thinking about y'all and we're praying for y'all. Our job tonight is to come out here for just a little while and put a smile on your face, to cut loose, have a good time and have a party in remembrance of the fine, fine folks who lost their lives a couple of days ago."
McGraw then proceeded to sing Petra's Christian rock song "More Power to Ya."
On Monday morning, shooter James Holmes appeared in court in Centennial, Colorado. He is officially being held on suspicion of first-degree murder.