Tim Burton And Johnny Depp's 'Dark Shadows' Past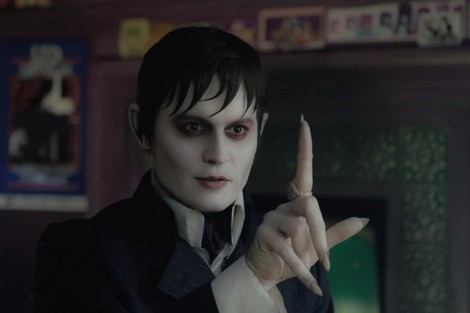 Are you familiar with the story of Dark Shadows? It was originally a late afternoon supernatural soap opera that ran on the ABC TV network from 1966 to 1971. Some 1,225 episodes were shot during Dark Shadows run and if you were a teenager during that time, you probably rushed home each day after school to catch it.
Directed by Tim Burton and starring Johnny Depp, the 2012 reboot of the cult classic seemed to be a dream job for both Burton and Depp. Tim Burton has publically stated that he was a big fan of the TV series and as a child Deep was obsessed with the show and main character Barnabas Collins, played by Jonathan Frid. In fact, Frid has a cameo in the 2012 feature and gave Depp his blessing to play Barnabas. In a recent interview, Depp told WENN, "Jonathan was terrific. He actually wrote me a letter a couple of years before and signed a photograph to me that sort of was like passing the baton to me as Barnabas, which I thought was very sweet." Sadly, Jonathan Frid passed away last month at the age of 87.
To give more insight, the story centers on Barnabas Collins (Johnny Depp) who returns to Collinwood Manor in 1972, only to find his estate in a wretched state of decay, and his descendants plagued by macabre secrets. Collins was entombed for 200 years for betraying and casting aside a beautiful but vengeful witch Angelique Bouchard (Eva Green). The witch transformed Barnabas Collins into a vampire and sealed him in a lonely tomb until he was released from his burial chamber in 1972 by a construction crew. The once rich and powerful Collins must now deal with his ruined estate and dysfunctional family. Co-stars in the reboot include Michelle Pfeiffer, Helena Bonham Carter, Eva Green and Chloe Moretz.
Dark Shadows opens Friday May 11 in some 3,700 movie theatres.
Check out the 'Dark Shadows' Los Angeles Premiere Photos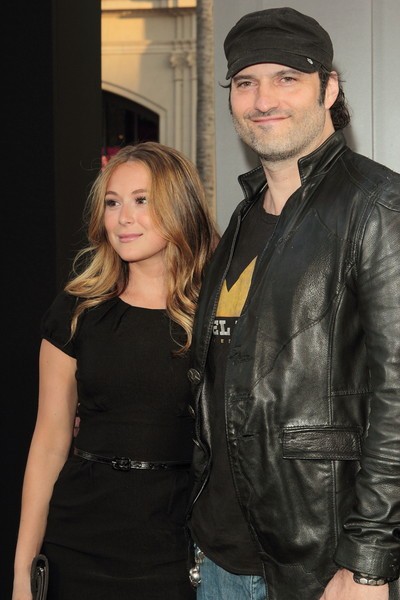 Alexa Vega and Robert Rodriguez
'Dark Shadows' Los Angeles Premiere