Tilda Swinton Sleeps In A Box At New York's MoMA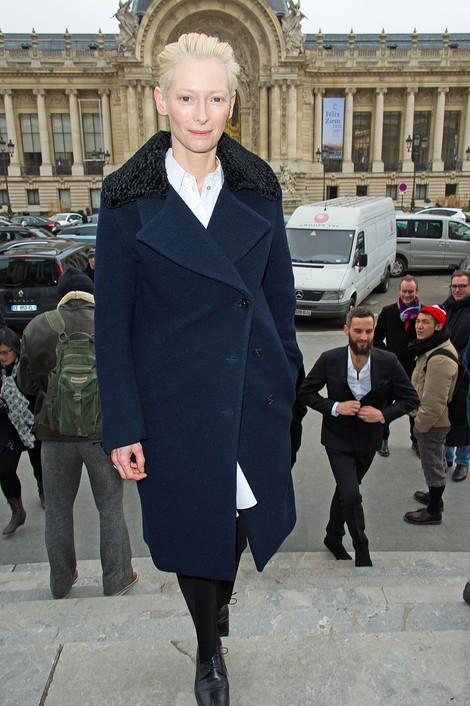 On Saturday, Tilda Swinton surprised fans at New York's Museum of Modern Art (MoMA) by spending the whole day sleeping inside a glass box. The actress, 52, took up residence in the art installation, called The Maybe, until the museum closed later that evening.
 
The museum issued the statement: "An integral part of The Maybe's incarnation at MoMA in 2013 is that there is no published schedule for its appearance, no artist's statement released, no museum statement beyond this brief context, no public profile or image issued. Those who find it chance upon it for themselves, live and in real - shared-time: now we see it, now we don't."
Swinton will have a sleepover at the exhibit six more times this year in random locations at random times in the museum.
 
It wasn't the first time Swinton was part of the performance piece. In 1995 she collaborated with artist Cornelia Parker on the project at London's Serpentine Gallery.
Swinton stars in David Bowie's recent music video "The Stars (Are Out Tonight)." She plays his wife and was chosen on the popular belief on the internet that the two are in fact the same person.
The British actress has appeared in films such as "Thumbsucker," "The Chronicles of Narnia: The Lion the Witch and the Wardrobe," "Michael Clayton," and "The Curious Case of Benjamin Button."