Tila Tequila Pregnant, Returns To Social Media To Show Off Baby Bump & 'Milk Jugs'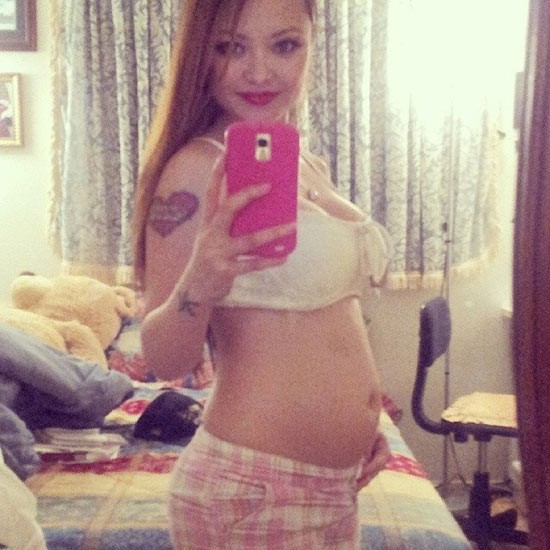 Tila Tequila has returned to social media to announce that she's 10 weeks pregnant.

The former MySpace star took a break from Twitter and Facebook and returned on Friday with her announcement.

"Surprise!! I'm 10 weeks pregnant!" She wrote on Facebook. "I just couldn't hold it in any longer as this brings me so much joy and happiness to know that there is a baby Tila on the way! May God bless my little bundle of joy on this Good Friday! Yayy! I'm gonna be a Mommy! I Love you sooooo much little baby!!"

Tequila, real name Tila Nguyen, also shared a selfie that showed off her growing baby bump, along with a close-up of her cleavage, captioning the latter, "My Milk Jugs. Literally!"

She also shared the image on Twitter, writing, "Got Milk? Lol."

Tila also explained her absence from social media in a post that went up two days prior to her baby announcement, and she even changed her Twitter handle to "BabyMamaTila."

"Hi Everyone! I have missed you all so very much, but I had to disappear for a while to get my act together and enjoy my newfound happiness with sober living!," she wrote. "I am happy, healthy, glowing & growing these days! I have some more exciting news to follow up shortly! I love you all so much and thank you so much for having been there for me throughout all of these years! Things are only about to get better from this point forward.

"That's a promise! hehe - Miss Tila because I missed you!"
Tila hasn't revealed the identity of the father.