Tila Tequila Is Nearly Naked For Halloween, Celebrates With Lindsay Lohan's Dad (Pictures & Video)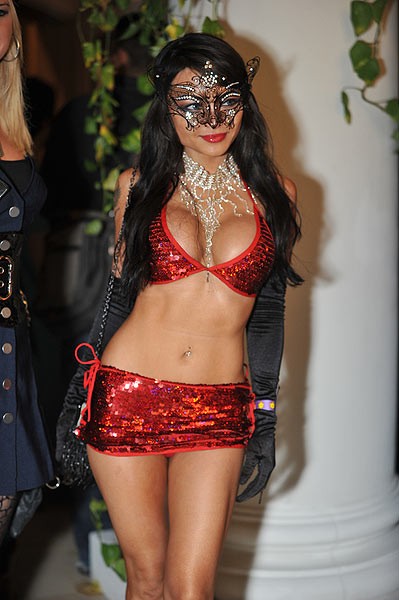 Tila Tequila spent her Saturday night at Bel-Air Mansion in Los Angeles for the magazine's first annual "Halloween in Bel-Air" Costume Ball. Tila showed off quite a bit of skin as she almost wore a red sequined micro-skirt and matching bikini top with long black gloves and some sort of lacy bedazzled mask that totally had us fooled!

Tila partied with her new BFF Kate Major, who occasionally dates Lindsay Lohan's father, Michael. The two are currently "on again" and the threesome hammed it up for the cameras together.
Last week Tila celebrated her 29th birthday at celebrity hotspot Mr. Chow's (again with Major and Lohan), and a man outside harassed her with posters saying things like "Federal Fugitive" and "Tequila Manson" (see video below).
X17online reported that an event insider said Lohan was discussing getting Tila a "better security team" after recent events, including a music festival in Illinois where concertgoers threw beer bottles and firecrackers at her; and last week's strange kidnapping story, when Tila was accused of taking a photographer's girlfriend hostage and making death threats.
She explained later that the man was one of her former employees who she had fired, and he was just trying to get back at her. She was later granted a restraining order against him.

But Tila kept mum about the whole situation when she arrived to her brirthday party, and she dodged most of the questions from the paparazzi; however one photographer had us seriously LOL'ing as the window of opportunity was closing. After another is heard asking her if she's a "federal fugitive", he says, "have you ever watched 'The Fugitive'?"
Check it out below: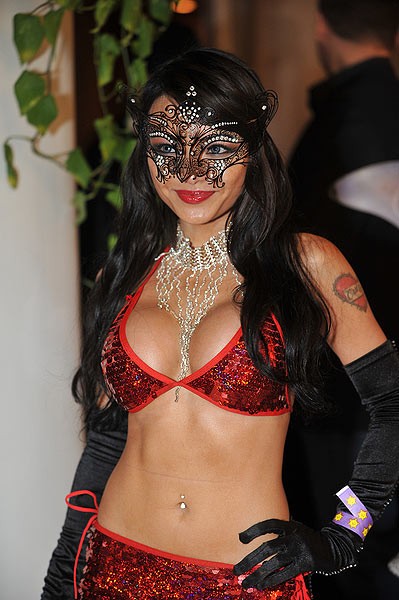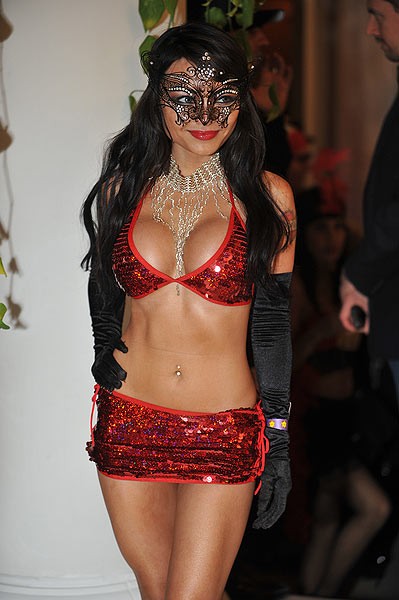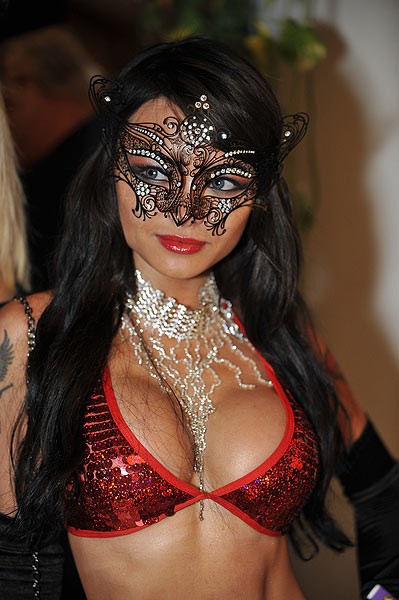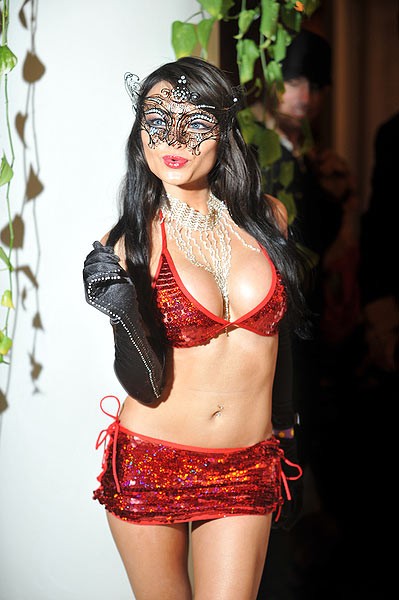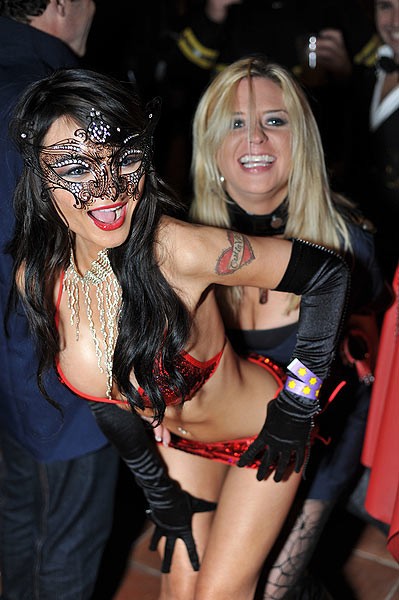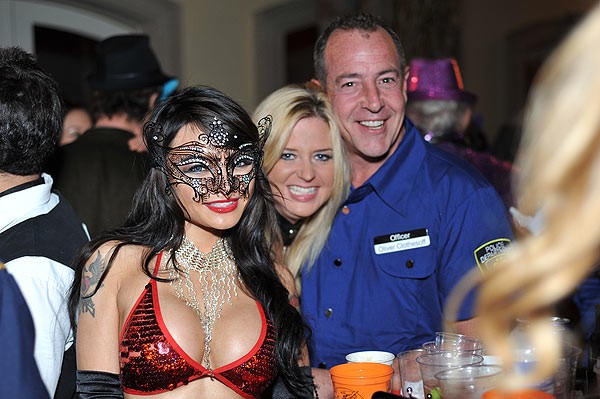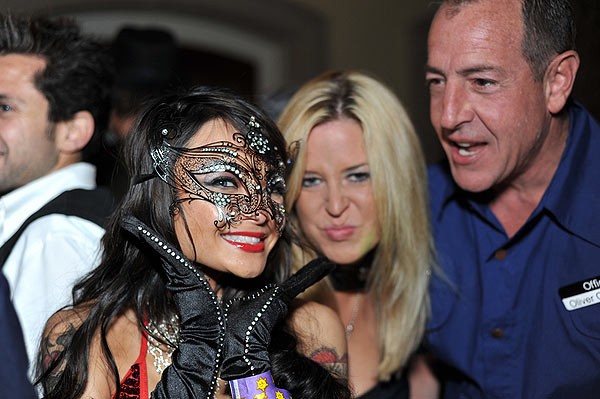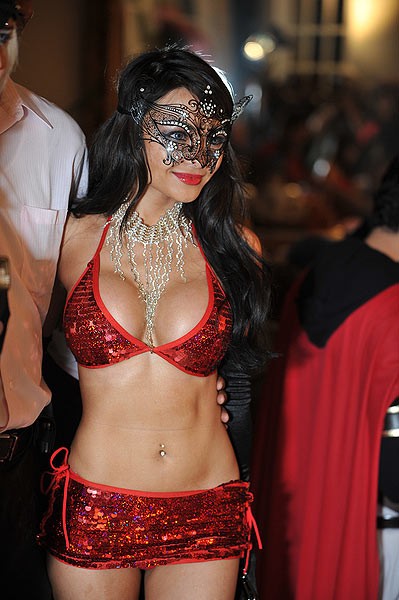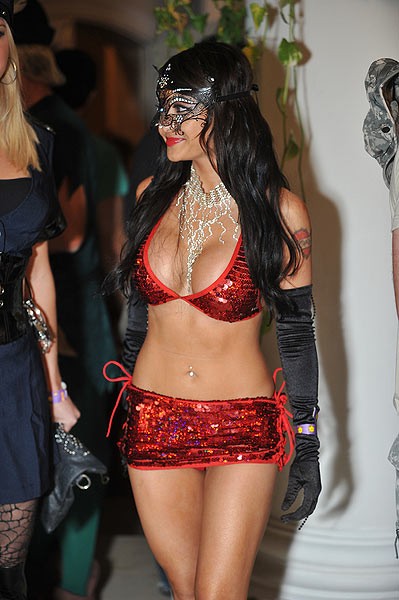 More: Celeb Photo Features | Fashion Photo Features
Click for more great Tila Tequila pictures: