Tila Tequila Is An Alien With Too Much Botox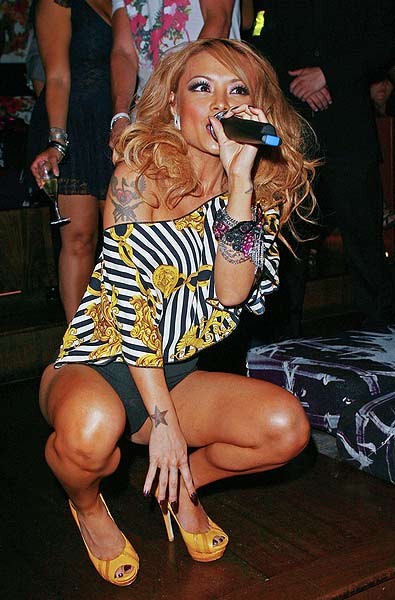 Tila Tequila performed in London on Wednesday wearing black hot pants and a loose black, white & yellow blouse that clearly showed her tattoos. She kind of looks like an alien who had too much botox.

Tila also joined Damian Marley to celebrate his birthday at London's Kyashii club along with Nas and Amy Winehouse.

The reality star recently blogged about meeting Winehouse - one of her favorite stars. She wrote, "I am not fans of many 'celebrities' however Amy Winehouse is the only person that I truly enjoy and admire. I really like her as she is different than the 'HOLLYWOOD' types."

She added that the two of them posed for pictures together and shared some "tattoo moments."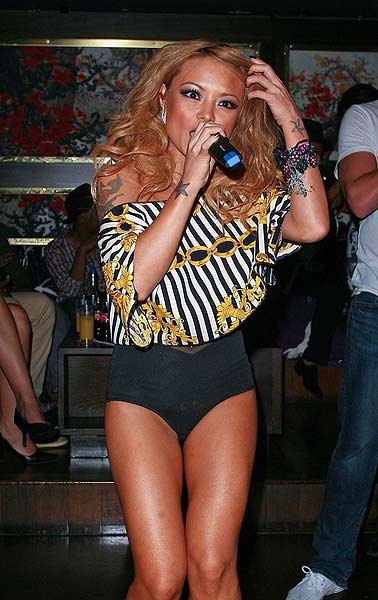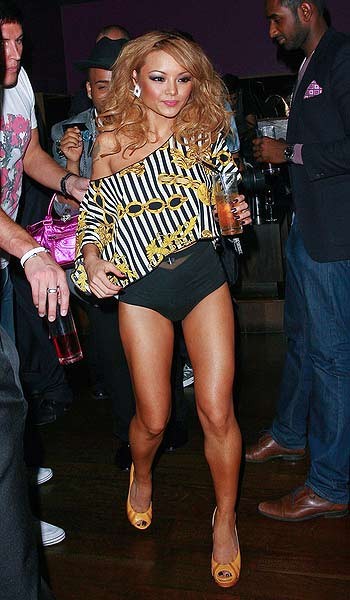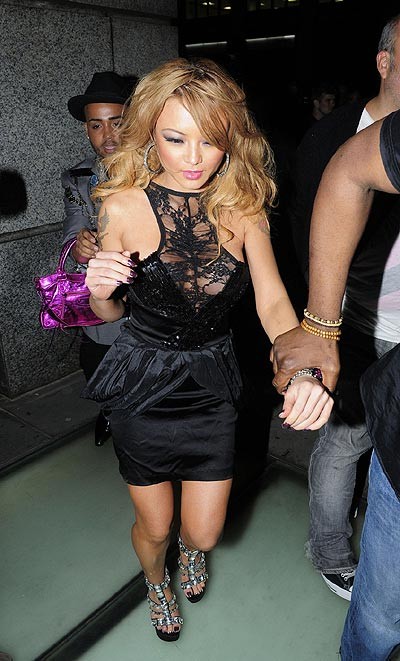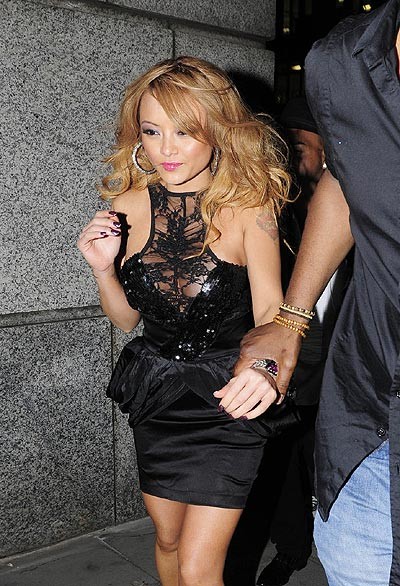 More: Celeb Photo Features | Fashion Photo Features
Click for more great Tila Tequila pictures: