Tiger Woods' Ex-Mistress Rachel Uchitel Is Pregnant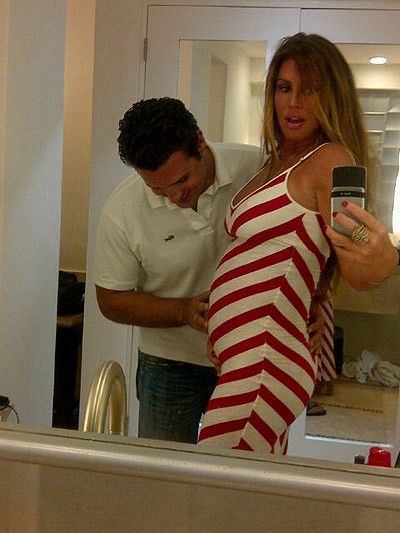 The woman who sparked golfer Tiger Woods' infidelity scandal is pregnant with her first child.
 
Rachel Uchitel married boyfriend Matt Hahn in Las Vegas less than a month ago, and the couple is already planning parenthood.
 
Life & Style magazine reports Uchitel discovered she was going to be a mom while she and Hahn were going through the audition process to become a contestant couple on globe-trotting reality TV show "The Amazing Race."
 
A source says, "She found out she was pregnant when she auditioned for 'The Amazing Race.' They were going to try out to be a couple on the show, and when she had a drug test, it came back positive that she's pregnant."
 
Uchitel became a household name after her fling with Woods was exposed in November 2009.
On Wednesday the Celebrity Rehab contestant confirmed the news by posting a couple of pictures to her Twitter page with the messages "@MattyHahn checking out my baby bump at 5 months..." and "Expecting big things for 2012... Five down, Four months to go..."

Uchitel tells Us Weekly, "We are really happy and feel extremely fortunate to have one another."