Tiger Woods' Ex-Mistress Rachel Uchitel Has A Baby Girl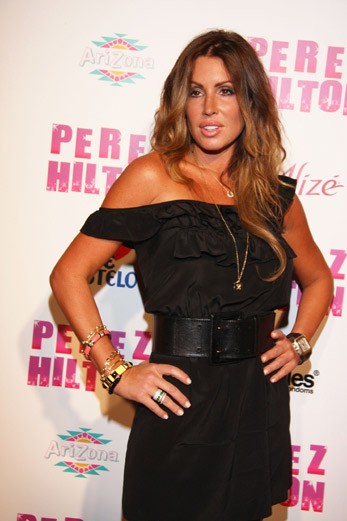 Rachel Uchitel's publicist has confirmed the star gave birth to a "healthy and beautiful baby girl weighing 7 lbs. 1 oz." on Tuesday. Mom and baby are resting comfortably.
Rachel married boyfriend Penn State football player Matt Hahn in Las Vegas in September and revealed her pregnancy not long afterwards.
She recently posed in a risque photoshoot, revealing growing baby bump and nearly everything else in a sexy maternity g-string. The 37-year-old also posed in a white sheet that covered her up a little bit more.
She became a household name after her fling with Tiger Woods was exposed in November 2009. In addition, Rachel had a relationship with "Bones" star David Boreanaz, also a married man.