Tiffani Thiessen Launches Literacy Crusade At Empire State Building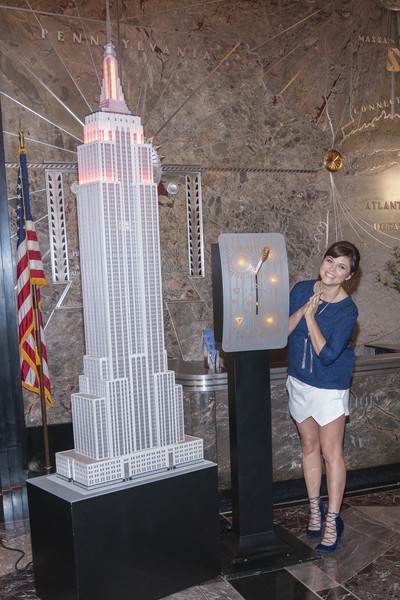 On Wednesday night, Tiffani Thiessen lit up New York's Empire State Building to kick off an annual literacy campaign.

The White Collar actress launched the Jumpstart Read For The Record campaign by lighting up the Big Apple landmark in a red glow.

The Read for the Record campaign aims to highlight the importance of early education.

Thousands of adults and children will try to set a record for the largest shared reading experience by simultaneously reading children's book Otis on October 3rd.

Thiessen says, "As a mother and an avid reader, my hopes for Jumpstart are high. I want every child in America reading every day. Jumpstart's Read for the Record is another way to raise awareness of the importance of reading and the importance of providing high-quality early education to our children."

Since the campaign's inception in 2006, more than 9 million people have joined local Jumpstart's Read for the Record reading celebrations; Jumpstart has raised more than $8 million to support its year-round work in preschools in low-income neighborhoods.