Tiffani Thiessen Balances 'White Collar' And A New Baby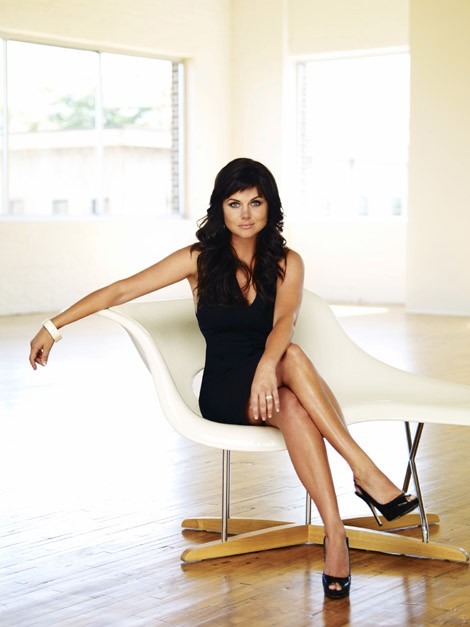 As Season 2 of the popular USA series "White Collar" gets under way, star Tiffani Thiessen is eager to get back to work after being ostensibly absent from the first few episodes of the new season. Thiessen recently had a baby with husband Brady Smith and was unable to make regular appearances in the first half of the season. "A lot of those [scenes] in the first six episodes I shot here in Los Angeles on a studio with a green screen behind me," says the actress. "I haven't seen the rest of the cast and I actually leave next week to go back to New York and finish off the season with them, so I'm excited."
Thiessen stars as Elizabeth Burke, the wife of FBI Agent Peter Burke (Tim DeKay) who caught and is now working alongside con artist Neal Caffrey, played by newcomer Matt Bomer. Elizabeth is anything but the generic, supportive-no-matter-what wife and usually acts as the go between for Peter and Neal. Thiessen brings her extensive career experience with her on set to create a strong character who can be both caring and decisive.
"[Elizabeth] is a woman I strive to be every day," Thiessen says when discussing her favorite parts of her character. "[Her marriage] is very important to her and her relationship with her husband and her home life, but as well really balances her career. I strive to do that every single day of my life and now that I add the title 'mother' to it it's even more so."
The actress doesn't just portray Elizabeth on "White Collar." Thiessen also had a hand in developing Elizabeth's career as an event coordinator. "I brought the idea to the writers and our executive producer, Jeff Eastin. In the original pilot, she was actually an accountant and [USA] didn't like it," she says of Elizabeth's formation. "I came up with event coordinator because I always wanted to do that and, personally, if I never acted again that was what I wanted to do for a living."
Thiessen also enjoys Elizabeth's passion and levelheaded attitude. "She seems to be a person that has a sense of knowing where to go down the middle when she's helping the relationship between Peter and Neal. She's almost like a little therapist or something. She's very diplomatic." Thiessen's flexibility as an actor is crucial considering the talented cast she works with week after week. "We have so much fun," she says, referring to her co-stars. "I've been a fan of Tim's work for so long and that's why it's really exciting to finally get to work with him. I've known Willie [Garson who plays Neal's friend Mozzie] and I've been a fan of his as well. And Matt, to really see this up and coming guy come out and break the whole entertainment business is really unbelievable."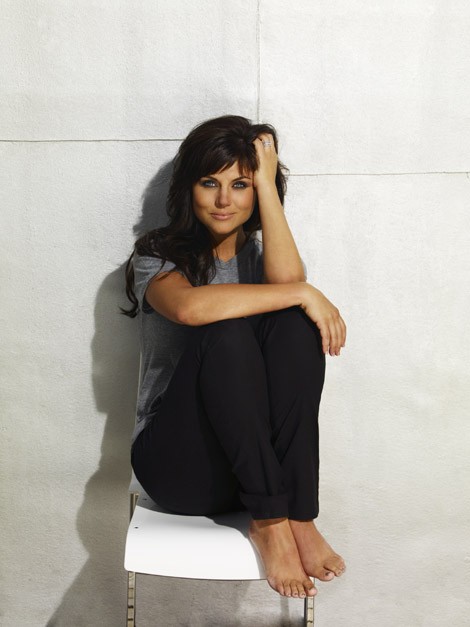 So what is Thiessen's favorite aspect of working on "White Collar"? "You have a little bit of everything," she says and admits to watching the show herself. "It's funny. It's actually a show that I would normally watch. I love that you have the suspense and the fun of the show. Our writers are so on top of it and they really make such great scripts that we just so enjoy portraying them."
Fans of the show would agree with Thiessen as plenty of websites and blogs have popped up dedicated to unraveling the mysteries that surround the show's plots and characters. Thiessen says that she hopes to see more development of Elizabeth and Peter's background together in coming episodes. "I would love to explore a little bit more of the history between Peter and Elizabeth and how they met," says Thiessen. "I think what [the producers/writers] are wanting to do, which I'm excited about, is really starting to see me interact more with Matt's character as well as Willie's character."
At present, Thiessen is focusing on preparation for filming the latter half of the second season of "White Collar" and settling into the role of being a mother. In the future, maybe she will try her hand at directing. Thiessen directed a short film several years ago and is interested in getting behind the camera again. "'White Collar' would definitely be on my list [of projects to direct] that I would love to do. There are more and more women directors out there, which I love working with, and I think we can always use more women directors." Either way, viewers will be watching "White Collar" and Thiessen as the sophomore season starts weaving more webs of mystery and suspense.
Catch "White Collar" on USA, Tuesdays @ 9/8C.