Tia Mowry 'Feels Great' Going Vegan, Poses In Just A Lettuce Apron For PETA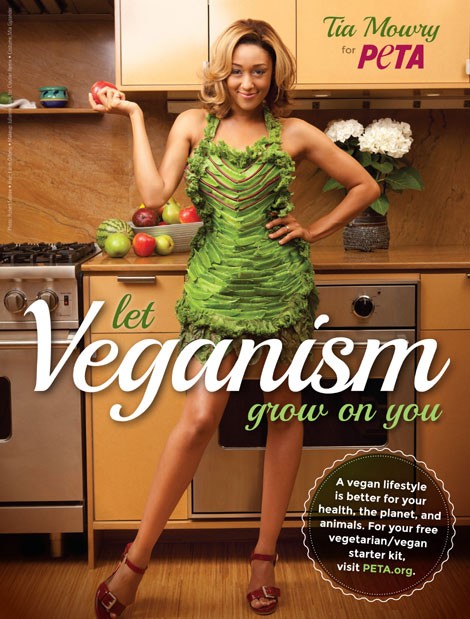 In a sassy new ad for PETA, Tia Mowry wears nothing but an apron made of lettuce leaves, showing that vegan cooking can be both fun and sexy. The ad reads, "Let Veganism Grown On You" and points out, "A vegan lifestyle is better for your health, the planet and animals."
The former "Sister, Sister" and "The Game" star told the animal rights organization: "I wanted to become a voice for my community...I wanted to educate my culture about the benefits of becoming vegan. The more you learn about the benefits of being vegan, the more you become alive and the more you become aware of why it's a really great decision. Not only am I helping myself, I'm helping the animals out there, I'm helping the environment — going vegan, I feel great."
Mowry stars in the upcoming Nick at Nite comedy series "Instant Mom."
Other celebs who have teamed up with PETA to promote meat-free meals include Mayim Bialik, Lisa Edelstein, Angela Simmons, Alicia Silverstone, and Joaquin Phoenix.