T.I. Says Prison Time Will Make His Music Better

Rapper T.I. is convinced his latest prison stint will improve his music, because he finds his "greatest inspiration" in his "darkest hours."

The hip-hop star, real name Clifford Harris, Jr., surrendered to authorities in Arkansas on Monday and began serving an 11-month sentence for violating his probation connected to a previous jail stint on weapons possession charges.

T.I. revealed in the same week that he plans to release a new album while behind bars - "No Mercy" will hit shelves next month.

And the rapper has hit back at critics who fear the ongoing legal troubles will ruin his successful career, insisting fans wouldn't be interested in his music if he didn't have controversial life stories to write about.

In a post on his official website, he writes, "To all of you who say 'He should practice what he preaches' and 'How could he do something so stupid... AGAIN?' You're absolutely right and I couldn't agree with you more. But you know what? As history has shown us before, I find my greatest inspiration during my darkest hours. So all fans of music, T.I. or not, should be able to agree that No Mercy will surely be my best work yet.

"After all isn't that what it's all about? If I never went to prison, never did drugs, never f**ked up again, did everything right and never made great music... would you even care enough to comment on T.I.? Doubt it, so bear that in mind while you jump to your conclusions guys. So although I'm still in touch... watching, reading and listening, I'm not concerned with what negative people say more than I am with what positive people don't."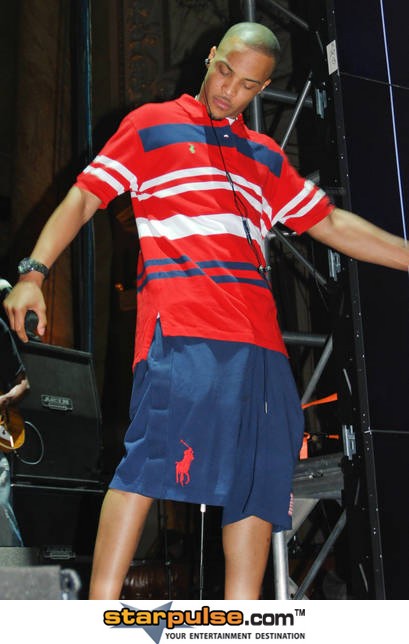 Click for more great T.I. pictures: