T.I. Saves Suicidal Man From Jumping Off Building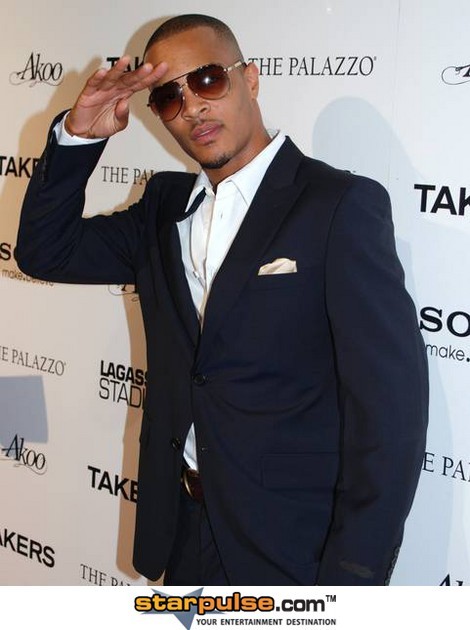 Rapper T.I. helped to save a suicidal man on Wednesday by successfully convincing him to step away from the ledge of a 22-story building.

The hip-hop star was out and about in his native Atlanta, Georgia when he heard about the stand-off between cops and the desperate guy on the radio and drove to the site of the highrise to see if he could help.

TMZ.com reports that the rapper arrived on the scene and convinced police to let him talk to the man. T.I. sent a video message saying, "Nothing is that bad. Nothing in life is worth taking your life. I'm here to help you. Please come down to talk to me."

The troubled man agreed to step down and chat with the star; and he was taken to a nearby hospital afterward. TMZ also reports that no charges will be filed.
TMZ's got the video from after the rescue, and the audo of T.I.'s radio interview afterward. Check them out here.
Click for more great T.I. pictures: