T.I. Faces 14 Months In Jail

T.I.'s probation officer wants the troubled rapper to spend between eight and 14 months behind bars if he is sent back to jail following his drug arrest last month.

The "Live Your Life" hitmaker, real name Clifford Harris, Jr., was taken into custody in Los Angeles with his wife Tameka 'Tiny' Cottle after a police officer reportedly detected marijuana smoke wafting from their car during a traffic stop.

T.I., currently on probation after completing a prison sentence for gun charges in December, was booked for felony possession of a controlled substance.

The rapper's probation officer has recommended the hip-hop star spend up to 14 months in jail is he is found to have breached court regulations, but in documents filed on Friday, T.I.'s lawyers argue he should serve no more than five to 11 months.

They claim the probation officer's recommendation is based on guidelines for violent career criminals, which they maintain do not apply to T.I., reports the New York Daily News.

A judge will decide whether or not to revoke the probation at a court date next week.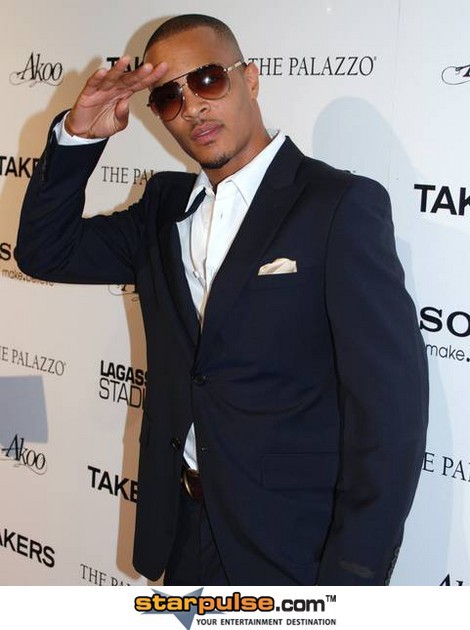 Click for more great T.I. pictures: