T.I. Denies That His Legal Troubles Prompted Hero Act

Rapper T.I. has blasted cynics refusing to believe his heroics in preventing a suicide on Wednesday came from the heart, insisting he wasn't simply trying to win favor from the judge overseeing his own legal troubles.

The hip-hop star, real name Clifford Harris, Jr., was running errands in his native Atlanta, Georgia when he heard about the stand-off between cops and a desperate 22-year-old man on the radio.

He drove to the site of a 22-storey building, where the man was threatening to leap to his death, to see if he could help.

police persuaded the jumper to stand down from the roof's edge after showing him a heartfelt video recording of T.I. pleading with him not to end his life.

The rapper was hailed a local hero following the incident, but some critics have taken aim at the star, alleging he had ulterior motives to working with the authorities.

T.I. is facing jail time for violating his probation following an arrest for drug possession last month. He is due in an Atlanta court on Friday.

But T.I. is adamant his legal problems didn't even cross his mind when he stepped in to talk the man out of committing suicide.

The rapper tells CNN, "My situation didn't even come into thought in the process of this incident. It was just something that touched my heart, I could not turn away from... God put something on my heart and I had to act."

The judge will decide whether or not to revoke T.I.'s probation during the court hearing.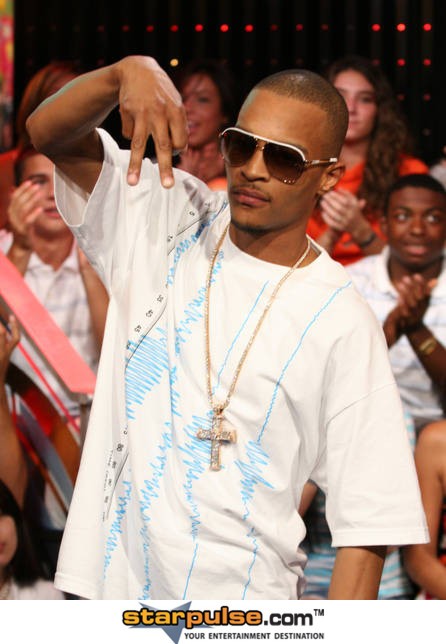 Click for more great T.I. pictures: