'Thriller-25th Anniversary Edition': A Piece Of History Repackaged & Better Than Ever

1982 was an unforgettable year that gave theater lovers a bite of alien encounters in science fiction film "
E.T. the Extra-Terrestrial
" and one of the biggest selling albums of all time: "
Thriller
."
At 25 years old,
Michael Jackson
released his sixth solo album, "Thriller." Although it was released in 1982, the nine-track album that contained seven hit singles including "Beat It," "Billie Jean" and "Thriller" wouldn't see its massive dominance and appeal come into full fruition until 1983.
Released on Epic Records and co-produced by legendary producer
Quincy Jones
, the album sold millions in the states. However, the Recording Industry Association of America (RIAA) lists "Thriller" behind "
Eagles -Their Greatest Hits (1971-1975)
" as the greatest selling album of all time with 29 million units compared to "Thriller's" 27 million.
Others have refuted this claim and suggest that because the album sold more worldwide, those numbers should make "Thriller" the undisputed champion. Despite the difference with numbers, the album did spend 80 consecutive weeks in the top 10 on Billboard 200, including 37 weeks at number one, and it stayed on the U.S. and UK charts for nearly three years. What's more impressive is the fact that the album still sells about 60,000 units a year in the United States and still sits at the top in Billboard's Top R&B/Hip-Hop Catalog Albums category.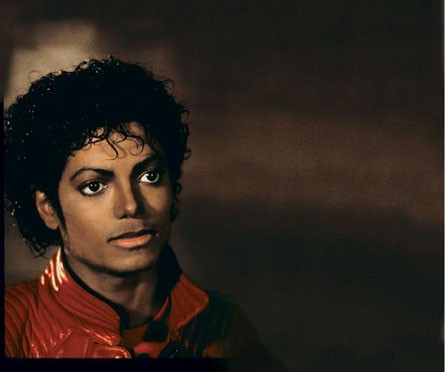 In 1983 Michael Jackson won 13 Billboard Awards, five Billboard Video Awards and was Rolling Stone's Artist of the Year. The following year he won eight American Music Awards, two American Video Awards, five Billboard Magazine Year End Awards, and four Canadian Black Music Awards. Entering 1984 he won Best Performance Video, Best Choreography and Viewers Choice at the first MTV Video Music Awards show and later capped off the year by winning eight of his 12 Grammy nominations. The categories ranged from Singles Artist of the Year and Male Artist of the Year. Seven awards were won for "Thriller" and one for "Someone in the Dark" from the "E.T." soundtrack.
The success of "Thriller" commercially also rejuvenated a slumping music industry that at the time hadn't seen an album with sale numbers like this for nearly five years. Michael's success also broke down barriers. His music video for "Billie Jean" became the first video by an African-American to have consistent regular play on MTV, and he created a path for other African-American music artist to get more airplay on larger radio stations for the first time since the mid '70s.
One of the more memorable things about "Thriller" was the innovative and influential video created for the self-title track "Thriller." Unlike anything ever seen before, the video aired December 2, 1983, and is the most successful video of all time. Co-written and directed by director
John Landis
of "
American Werewolf in London
," "
Animal House
" and "
The Blues Brothers
" and choreographed by Michael Peters who had worked with Jackson on the "Beat It" video months earlier, it was the first 14-minute music video ever created. At a reported cost of $800,000, it went on to sell 1 million units, further catapulting the star into icon status.
More of a mini-film than a music video, it introduced for the first time a large prosthetics and makeup production crew with a scripted-like performance that involved acting. It revolutionized the way music videos are created and seen today. MTV would later show the hour-long behind-the-scenes making of "Thriller" as a special presentation than ran regularly.
Outlets like YouTube and Google that provide links to videos streams weren't available in the '80s, and the internet wouldn't begin to grow, take off and become the tool that it is today until the mid '90s. So for MTV to provide an outlet for those who were lucky enough to have cable - young and old - they were able to see the craft behind the magic. The video's popularity hasn't subsided either since it's considered "the greatest music video of all time" by many. With new fans being introduced to the album and video every year, many of them reference the internet to learn about "Thriller," and there is no shortage of videos and fan sites online.
After 25 years, "Thriller" is still a classic and will always be. We can't forget to acknowledge the contributions that this album gave to the music industry. Its very existence created a blueprint that would be used in the making and molding of music stars today. It made Jackson a legend, and it took five previous solo albums and the growth from "Off The Wall" to foster the power of "Thriller." Entertainers like
Usher
,
Ne-Yo
and
Chris Brown
regularly imitate the King of Pop in dance moves on stage as a way to pay homage to the impact he placed in their careers.
During Black History Month in February Sony Records will re-release the album with new cover art and call it "Thriller - 25th Anniversary Edition." The album will be filled with original and bonus tracks, along with remixes from music producer's
will.i.am
and
Kanye West
. The album gives many the opportunity to say, "I remember that," and others the chance to own a piece of history repackaged and better than ever.
Get it Feb. 12.
Story by
Seneca "The Beast" Doss
Starpulse contributing writer