Three 'Unique' ThinkGeek Gifts for Easter Baskets Next Sunday
Easter is next Sunday and if you Easter Bunnies out there are still unsure of what to put in baskets for little ones, here's three potential "unique" gifts you might want to consider from ThinkGeek.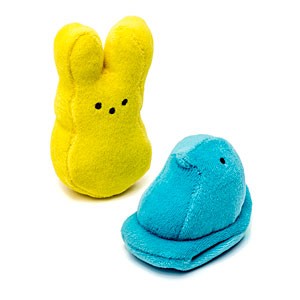 Plush Peeps Gift Set
For peep lovers who are always sad to see the beloved "friends" gone after Easter is over, you can get them a set of four plush peeps. You can get the "traditional chicks" or "adorable bunnies" set and each one comes with a yellow, pink, blue and purple one. They retail for $9.99.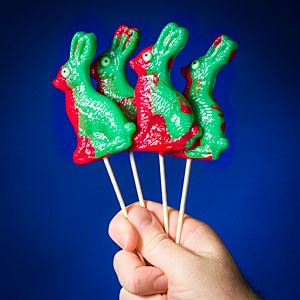 Zombie Bunny Lollipops
For any teenagers that are watching The Walking Dead and you still fill Easter baskets for, you might consider the Zombie Bunny Lollipops. While they look like a zombie bunny, they supposedly taste like cotton candy. $9.99 will get you four, individually wrapped.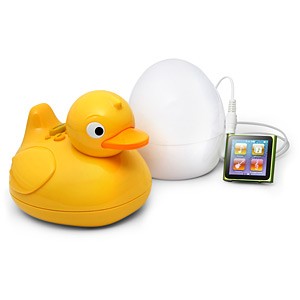 iDuck
This floating ducky is not only a great bath-time companion, but it will even serve as a speaker for your iPhone or other MP3 player. Hook the "egg" into your headphone jack and then make sure you're less than 10m away from the ducky, which can also play FM radio but requires 2 AA batteries. The iDuck retails for $29.99. (ThinkGeek sent me one for review but I haven't had a chance to try it yet.)