Three Season 2 'The Voice' Finalists To Perform In Concert July 25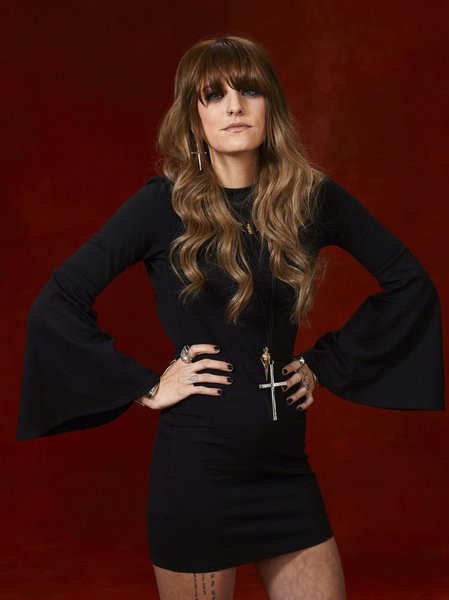 The Voice fans dismayed over NBC's decision not to have a second live tour can take solace: three of the second season's four finalists will take the stage together at The Grove Los Angeles on July 25.
According to Big Red Chairs, Team Adam's Tony Lucca, Team Christina's Chris Mann and Team Cee Lo's Juliet Simms (pictured) will perform alongside season one runner-up Dia Frampton as part of The Grove's annual Summer Concert Series. The free event will begin at 7:30 PM.
More information can be found at The Grove's website.
It's an opportunity for Los Angeles-area fans to see three of the season two final four after hopes for a sequel to last year's The Voice Live on Tour - which featured the first season's top eight artists, including Frampton and winner Javier Colon, performing a limited number of concerts across the country - were dashed.
No reason has yet been given for the decision to scuttle the tour after season two, but time may have been a factor: season three of The Voice begins airing on September 10, with the show's battle rounds taping August 3-5 and 10-11.
The latter day coincidentally happens to be the first of two days that the show is holding its open auditions for season four at the Los Angeles Convention Center.
The Grove concert isn't the only West Coast happening for fans of the show. Season two semifinalist and fan favorite Jamar Rogers will be at the Hotel Cafe this Saturday, July 7. Information on that concert can be found at the venue's website.
Jamar recently released his single, "Where Would I Be Without You," which he told the blog in a recent interview was "best produced track I've ever worked on. It's the most professional thing I've ever done." That track is now available on iTunes.
For more on The Voice, including a sneak peek at Tony Vincent's forthcoming EP and the current projects of Angie Johnson and Moses Stone, read the full blog update at Big Red Chairs.
For more from Brittany Frederick, visit my Starpulse writer page and follow me on Twitter (@tvbrittanyf).
(c)2012 Brittany Frederick/Big Red Chairs. Appears at Starpulse with permission. All rights reserved. No reproduction permitted.