Three Rappers Turned Successful Hollywood Actors

Music entertainers are constantly making the transition from the world of singing to acting. The goal is usually to be a double, triple or quadruple threat via becoming an amazing musician/actor; musician/actor/producer or musician/actor/producer/director.
Specifically, it is not uncommon to hear of rappers going from the music video screen to the small and big screens. There a number of them who have done it quite successfully. But, there are three in particular whose success has surpassed all expectations. They are: Will Smith (a.k.a. Fresh Prince), Mark Wahlberg (a.k.a. Marky Mark) and Queen Latifah (real name: Dana Owens).
Will Smith
Will Smith (39) started his career in the late 1980's as part of the rap duo
DJ Jazzy Jeff & The Fresh Prince
. Though the duo had such smaller hits as "Girls Ain't Nothing But Trouble," it was not until their chart topping hit "Parents Just Don't Understand" that the group gained much recognition by winning the first Grammy for Best Rap Performance in 1988. The pair then went on to win another Grammy in 1991 for their single "Summertime," which has become pretty much an anthem here in the U.S.A whenever the warm summer weather is approaching.
Though his acting career started out on the small screen by way of the NBC hit sitcom "
The Fresh Prince of Bel-Air
" (early 1990's), which ran for six seasons, Will quickly branched out onto the big screen with much fervor. At the beginning of his acting career, most notably was his role as a gay con man in the 1993 movie "
Six Degrees of Separation
" alongside such greats like
Donald Sutherland
,
Stockard Channing
and Sir
Ian McKellen
. As he expanded his career the types of roles he began to receive were varied and many. One cannot really say that Mr. Smith has ever really been typecast. He played a cop in both "
Bad Boys
" (1995 and 2003), an air force pilot in "
Independence Day
" (1996), an alien chaser in "
Men in Black
" (1997 and 2002) and portrayed the great
Muhammad Ali
in "
Ali
" (2001), for which he received a Best Actor Oscar nomination. This rapper turned actor has pretty much done a movie every year (be his role big or small) ever since he delved into the world of acting. Not bad for rapper from Philly!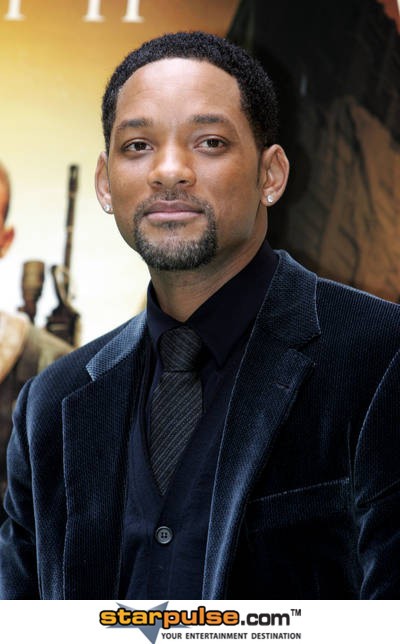 We have seen Will Smith go from being a young man to a grown man right before our very eyes. That growth has presented itself through mature roles such as the ones he had in two of his most recent films, "
The Pursuit of Happyness
" (2006) for which he received yet another Oscar nod, and "
I Am Legend
" (2007). It is clear that this renaissance man is going nowhere but all the way to the top. When you think of Will Smith you expect good and great things. This first class gentleman always delivers with his amazing sense of professionalism, charming personality, acute sense of self and, of course, integrity.
Mark Wahlberg
Another heavy hitting rapper who's managed to make the transition from musician to film is Mark Wahlberg (36). Gone are the days where he rapped his 1992 number one Billboard hit "Good Vibrations." And, there's definitely no more Funky Bunch backing up this bad boy rapper turned actor. Wahlberg has made a complete transformation and if you were not aware of his rapper past before, you'd be shocked to believe that it even existed not too long ago. Maturity can sure do wonders for people.
Though Wahlberg's film career began slowly with such films as "
The Substitute
" (1993) and "
Renaissance Man
" (1994) with
Danny DeVito
, it was not until the movie "
Boogie Nights
" (1997), where he portrayed a porn-star, that his acting career began to take shape and garner him much attention in Hollywood. It has been nothing but uphill since then for this kid from Dorchester, MA.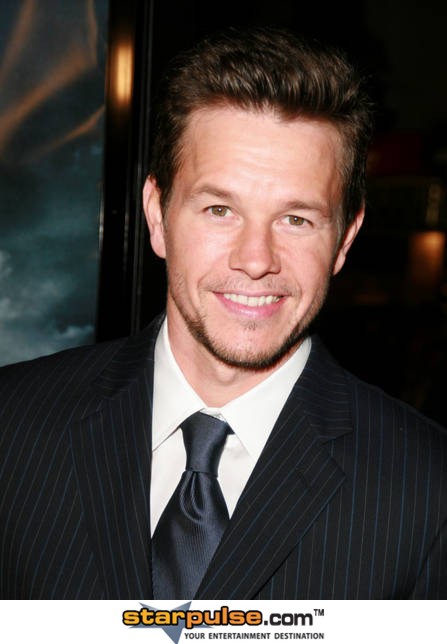 He has seen victory in movies such as "
Three Kings
" (1999) and "
The Perfect Storm
" (2000) with co-star and Hollywood heavy hitter
George Clooney
. 2001 was definitely not a bad year for Mark since he had starring roles in two movies - the remake of "
Planet of the Apes
" and "
Rock Star
" which he starred in with
Jennifer Aniston
. Talk about making it to the big leagues. Who knew that a bit of trash talking as a rapper and a Calvin Klein ad with model
Kate Moss
in 1992 could get a man so far in life. Or, at least make one stand out so much from the rest.
As Mark continues on this golden road to stardom, it is obvious that he has many more entertaining and intriguing movies to make. "
The Italian Job
" (2003) was one of those 'fasten your seat belts, give us more' type of movies. While "
Four Brothers
" (2005) depicted that, keeping loyalty in mind, people can come together to right a wrong.
Martin Scorsese's
"
The Departed
" (2006), where he shared the screen with fellow actors
Leonardo DiCaprio
and
Jack Nicholson
, demonstrated Mark's range as a performer and even gained him a Supporting Actor Oscar nomination. We feel nothing but sweet sensations for his continued success.
Queen Latifah
There is no doubt that ladies should always be first and admittedly Queen Latifah (37) is the only queen of rap to triumphantly make it big in that game called Hollywood. Remember the days where she played 'Kadhijah James' that savvy magazine editor on Fox's 1990's sitcom "Living Single?" That was an entertaining show which lasted for 5 seasons. Even before that she had a minor role as an MC in "
Juice
" (1992) starring a young
Omar Epps
and the late
Tupac Shakur
. But, if you allow us to take a step even further back we can inform you that Queen Latifah's achievements started a few years prior to that.
Much respected when she came onto the rap scene in the late 1980's the Queen had an instant hit with her 1989 single "Ladies First." It was a clear message stating the power of women in the world and their abilities and it was great. The video also depicted a confident Queen in her stance and the way she spit her lyrics. 1993 saw the release of her 3rd album "Black Reign" which included the song "U.N.I.T.Y." This single was a big hit which gained Latifah a Grammy for Best Rap Solo Performance.
As her career continued to expand Latifah took on more movie roles. In 1996 she starred opposite
Jada Pinkett Smith
and
Vivica A. Fox
in "
Set It Off
" where she played a female bank robber. In 1999 "The Queen Latifah Show" came to life, but didn't last very long. But, no worries because then came "
Brown Sugar
" and "
Chicago
" in 2002. In "Chicago" Latifah was a fierce 'Matron Mama Morton' and rightfully so, she received a Best Actress in a Supporting Role Oscar nomination.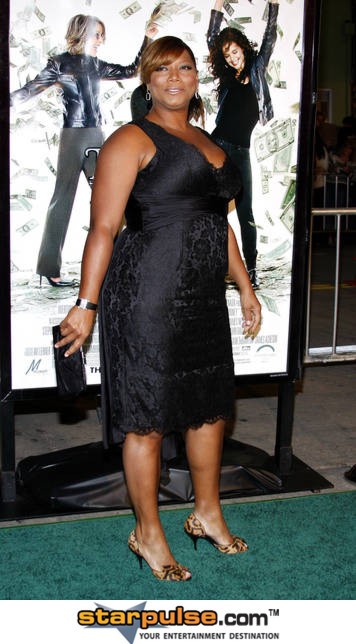 Queen Latifah has also done comedic roles in movies such as "
Taxi
" (2004), "
Barbershop 2: Back in Business
" (2004) and "
Beauty Shop
" (2005). She was also great in a semi-comedic film called "
Last Holiday
" which probably didn't get as much box office attention as it could have, but the films message of how happy endings are possible was clear. Certainly, this is one to Netflix along with "
Hairspray
" (2007) where you can catch Latifah belting out tunes that show she is not only a rapper and actress, but also a divalicious singer.
Will Smith, Mark Wahlberg and Queen Latifah have been exceptional when it comes to making that rapper to actor career change; however, there are other rappers who have made a great transition as well from spittin' on the mic to the bright lights of tinseltown.
Honorable mentions go to the following rappers who have made waves not only on TV, but in movies as well:
Ice Cube
(38) - notably for "
Boyz 'N the Hood
" (1991), "
Higher Learning
" (1995), "
Friday
" (1995), "
Three Kings
" (1999), "
Barbershop
" (2002) "
Barbershop 2: Back In Business
" (2004), and "
Are We There Yet
" (2005).
Ice-T
(50) - notably for "
New Jack City
" (1991) and "Law & Order: Special Victims Unit" (1999-present).
Eve
(29) - notably for "Barbershop" (2002) and "Eve" (her sitcom on the UPN network in 2003).
Mos Def
(34) - notably for "
Brown Sugar
" (2002), "
Something The Lord Made
" (2004), "
Lackawanna Blues
" (2005), "
The Hitchhiker's Guide To The Galaxy
" (2005), "
16 Blocks
" (2006), and "
Be Kind Rewind
" (2008).
Tell us what you think of rappers who give up spittin' on the mic for acting on the small or big screen.
Story by
Doshka Harvey
Starpulse.com contributing writer
Related Article:
-
Why Are So Many Actors Rapping?