Three People Stabbed At Swedish House Mafia's English Concert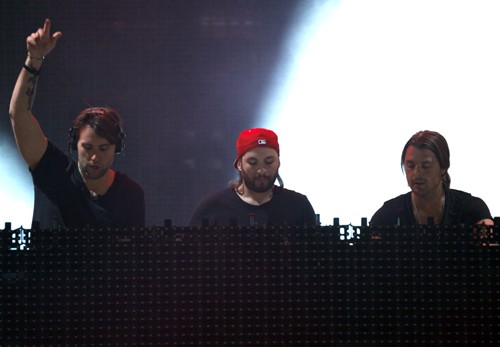 On Saturday, a man stabbed three Swedish House Mafia fans at a show in Milton Keynes, England. Two people were treated for minor injuries and cuts while a third man is being treated for a punctured lung at Milton Keynes General Hospital.
The attacker is described as a white male in his early 20s wearing a Nike T-shirt, black jacket and black jogging pants. Police are asking concertgoers to get in touch if they spotted the attacker, particularly if they witnessed the incident or filmed it on their cameras or cell phones.
On July 7, the DJ supergroup was performing in Dublin, Ireland, when a knife attacker injured nine concertgoers.
Police believe one man stabbed up to four people, and that other crowd members sustained injuries during incidents involving knives and broken bottles.
Swedish House Mafia made their commercial debut in 2010 with "One," also known as "One (Your Name)," the latter version featuring Pharrell Williams of the Neptunes on vocals.