Three More Harry Potter Books In The Works?

"Harry Potter" author J.K. Rowling is still refusing to rule out the possibility of expanding the boy wizard franchise, despite releasing the final installment, "Harry Potter and the Deathly Hallows," in 2007.

"I could definitely write an eighth, ninth, tenth. I'm not going to say I won't. I don't think I will, I feel I am done, but you never know."

The writer previously hinted about the return of Potter in April.

Rowling also credits the death of her mother with inspiring her to complete the first Potter book - because there would be no boy wizard if she didn't experience such grief.

Rowling suffered from a period of depression when her mom died from multiple sclerosis in 1990, and she channeled her sadness into her writing, completing the first installment in the magical story, "Harry Potter and the Philosopher's Stone," in the years after her passing.

The star is still upset her mother never got to witness her remarkable rise to superstardom - but she admits her biggest regret turned out to be a blessing in disguise - because the tragedy inspired every step of the boy wizard's journey.

Speaking to talk show titan Oprah Winfrey, she says, "I regret... that my mother never saw any of it (success), but... I know 100 per cent she would have adored it (the books).

"But the odd thing is, and this is life, the books wouldn't be what they are if she hadn't died. Her death is practically on every other page of the 'Harry Potter' books, at least half of Harry's journeys are journeys to deal with death... So if she hadn't died, I don't think it's too strong to say there wouldn't be a Harry Potter, because I loved her and she died, that's why they are what they are."

Winfrey's interview with the British writer aired yesterday.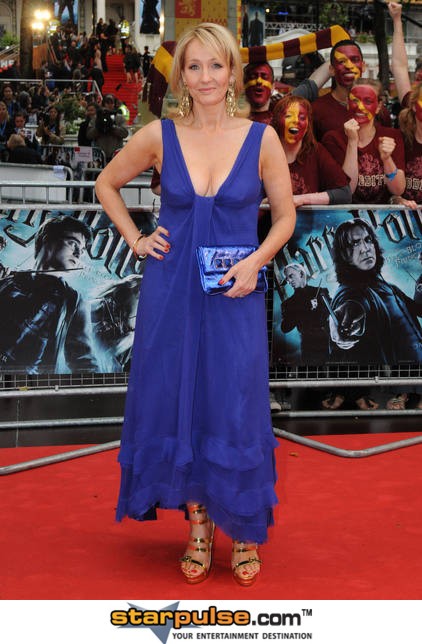 Click for Daniel Radcliffe pictures: