Three Blush Worthy TV Guilty Pleasures
TV is one of my favorite pastimes, slightly bordering on addiction, depending on who you ask. While some are a little off beat, others are downright embarrassing to admit to.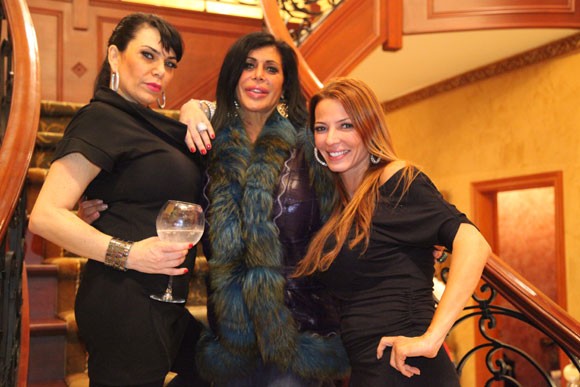 'Mob Wives': Let's start here. As a huge fan of the 'Real Housewives' series, I was a bit ticked off when I began to see the growing list, of what I perceived were knock off series. After several 'glowing' Facebook and Twitter 'recommendations,' I reluctantly gave in. In the first five minutes it was over. Call 'Intervention,' it's bad. If you thought 'Real Housewives' had fights, you haven't seen anything yet! These girls make Nene Leaks and Kim (Zolciak) Bierman look like America's sweethearts! As grand-daughters, daughters and of course wives of mobsters, these girls know how to throw a punch. The animosity is high, the language is atrocious, the behavior deplorable-you know, all the ingredients for mouthwatering TV.
Despite all the insanity, the women are surprisingly, incredibly like-able. Especially my favorite character: Big Ang. A tall glass of scotch, she's robust and husky toned. Her demeanor is such a departure from the rest of the cast. Always smiling, laughing and talking about 'wise guys.' Wise guys are rich men in Big Ang talk. Some might call her, well let's just say not so pleasant things based upon her appearance, but no one deny her personality. Hooked yet? NO?! Just try one episode, come on, everyone's doing it.
 'Mob Wives' airs Sundays at 8 PM on VH1.